GMAC™ GradSelect Using Schools Are Looking for You
GMAC™ GradSelect-Using Schools Are Looking for You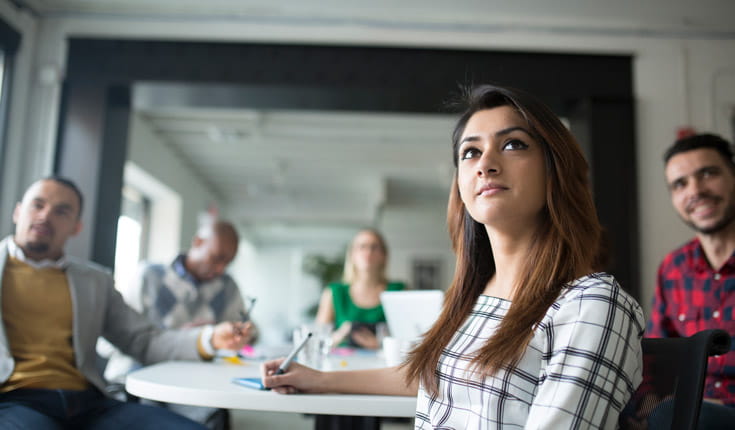 Consider the GMAC™ GradSelect service your direct connection to business schools.
Each year, over 500 institutions throughout the world seek out prospective students.
Check out who may be contacting you. Simply answer a few questions regarding your background and your career aspirations. If you're not signed up with the GradSelect service yet, sign up today by creating an account and completing all the background information questions. If you are already registered, click here to complete your profile.
A B C D E F G H I J K L M N O P Q R S T U V W X Y Z Partners
Abilene Christian University - Graduate School

ACU Box 29140, ABILENE, Texas, 79699, United States

Adelphi University - Robert B. Willumstad School of Business

1 South Ave, GARDEN CITY, New York, 11530, United States

AESE Escola de Direccao e Negocios - AESE

Calcada de Palma de Baixo, 12, LISBOA, 1600-177, Portugal

African Leadership University - African Leadership University

Kigali City Tower, Plot No. 6418, 14th Floor, Avenue du Commerce, KIGALI, Rwanda

ALBA Graduate Business School - ALBA Graduate Business School

Xenias 6, ATHENS, 115 28, Greece

Alliance University - Alliance School of Business

Chikkahagade Cross, Chandapura - Anekal Main Road, BANGALORE, Karnataka, 562106, India

American University - Kogod School of Business

4400 Massachusetts Ave. NW, WASHINGTON, District of Columbia, 20016, United States

American University in Dubai - School of Business

School of Business, DUBAI, United Arab Emirates

American University of Beirut - Suliman Olayan School of Business

P.O. Box 11-0236, Riad El-Solh, BEIRUT, 1107 2020, Lebanon

American University of Paris - Graduate School of Business

5 Boulevard de la Tour-Maubourg, PARIS, 75007, France

American University of Sharjah - School of Business Administration

Office of Enrollment Management, P.O. Box 26666, SHARJAH, United Arab Emirates

Anderson University - Indiana - Falls School of Business

1303 East Fifth Street, ANDERSON, Indiana, 46012, United States

Anderson University - South Carolina - College of Business

316 Boulevard, ANDERSON, South Carolina, 29621, United States

Anna Maria College - Anna Maria College

Massachusetts, United States

Antioch University - Seattle

2400 Third Avenue, Suite 200, SEATTLE, Washington, 98121, United States

Antwerp Management School - Antwerp Management School

Sint-Jacobsmarkt 9-13, 2000 ANTWERPEN, Belgium

Appalachian State University – Cratis D. Williams Graduate School

PO Box 32068, BOONE, North Carolina, 28608, United States

Arizona State University - Thunderbird School of Global Management

400 E. Van Buren St., Suite 900, PHOENIX, Arizona, 85004, United States

Arizona State University - W. P. Carey School of Business

P.O. Box 873406, TEMPE, Arizona, 85287, United States

Asia School of Business - Asia School of Business

Sasana Kijang 2, Jalan Dato Onn, KUALA LUMPUR, 50480, Malaysia

Asian Institute of Management - Asian Institute of Management

123 Paseo de Roxas, Legazpi Village, METRO MANILA, MAKATI, 1229, Philippines

Athena School of Management - Athena School of Management

401, DELTA, TECHNOLOGY STREET, HIRANANDANI BUSINESS PARK, POWAI, MUMBAI, Maharashtra, 400076, India

Auburn University - Harbert College of Business

405 W Magnolia Ave, AUBURN, Alabama, 36849, United States

Auburn University at Montgomery - Tom Clement College of Business

PO Box 244023, MONTGOMERY, Alabama, 36124-4023, United States

Australian National University - College of Business and Economics

Australian National University, CANBERRA ACT, 0200, Australia

Avila University - Department of Business and Economics

11901 Wornall Road, KANSAS CITY, Missouri, United States
Back to top of page
B
Babson College - F. W. Olin Graduate School of Business

231 Forest Street, BABSON PARK, Massachusetts, 02457-0310, United States

Barry University - Barry University

11300 N.E. Second Avenue, MIAMI SHORES, FL 33161, United States

Baylor University - Hankamer School of Business

One Bear Place #98001, WACO, Texas, 76798, United States

Benedictine College - Benedictine College

1020 North 2nd Street, ATCHISON, Kansas, 66002, United States

Bentley University - McCallum Graduate School of Business

175 Forest Street, WALTHAM, Massachusetts, 02452, United States

Berkeley College - School of Graduate Studies

44 Rifle Camp Road, WOODLAND PARK, New Jersey, 07424, United States

BI Norwegian Business School

Nydalsveien 37, Oslo, Norway, 484

BITS Pilani – BITS Pilani

Vidya Vihar Campus, PILANI, Rajasthan, 333031, India

BITS Pilani – BITS School of Management

8th Floor, Hiranandani Knowledge Park Powai, MUMBAI, Maharashtra, 400076, India

Bocconi University – Bocconi Graduate School

Via Sarfatti 25 Room 320, MILAN, 20136, Italy

Bond University - Bond Business School

14 University Dr,, ROBINA, Queensland, 4226, Australia

Boston College - Carroll School of Management

140 Commonwealth Avenue, CHESTNUT HILL, Massachusetts, 02467, United States

Boston College - Woods College of Advancing Studies

140 Commonwealth Ave., NEWTON, Massachusetts, 02467, United States

Boston University - Questrom School of Business

595 Commonwealth Avenue,, Rafik B. Hariri Building, BOSTON, Massachusetts, 02215, United States

Boston University - School of Hospitality Administration

928 Commonwealth Ave., BOSTON, Massachusetts, 02215, United States

Bradley University - The Graduate School

1501 W. Bradley Avenue, PEORIA, Illinois, 61625, United States

Brandeis University - Brandeis International Business School

415 South Street,, WALTHAM, Massachusetts, 02453, United States

Brandeis University - The Heller School for Social Policy and Management

, WALTHAM, Massachusetts, United States

Brigham Young University - Marriott School of Business

730 TNRB, PROVO, Utah, 84602-3113, United States

Brown University - School of Professional Studies

200 Dyer Street Box T, PROVIDENCE, Rhode Island, 02912, United States

Bryant University - Graduate School

1150 Douglas Pike, SMITHFIELD, Rhode Island, 02917, United States

Butler University - College of Business Administration

4600 Sunset Avenue, INDIANAPOLIS, Indiana, 46208, United States
Back to top of page
C
California Lutheran University - School of Business Administration

3203 Pioneer Avenue, THOUSAND OAKS, California, 91360, United States

California Polytechnic State University - San Luis Obispo - Orfalea College of Business

1 Grand Ave, SAN LUIS OBISPO, California, 93407, United States

California State Polytechnic University, Pomona - College of Business Administration

3801 W Temple, POMONA, California, 91768, United States

California State University - Dominguez Hills - College of Business Administration and Public Policy

1000 E. Victoria Street, CARSON, California, 90747, United States

California State University - Long Beach - College of Business

1250 Bellflower Boulevard, CBA 200, LONG BEACH, California, 90840, United States

California State University - Northridge - David Nazarian College of Business and Economics

18111 Nordhoff Street, NORTHRIDGE, California, 91330, United States

California State University - Sacramento - School of Business Administration

6000 J Street, SACRAMENTO, California, 95819, United States

California State University - San Marcos - College of Business Administration

333 S. Twin Oaks Valley Rd., SAN MARCOS, California, United States

California University of Pennsylvania – California University of Pennsylvania

250 University Avenue Business and Economics Department, CALIFORNIA, Pennsylvania, 15419, United States

Cambridge College - Graduate School of Management

500 Rutherford Avenue, BOSTON, Massachusetts, 02129, United States

Campbell University - Lundy-Fetterman School of Business

165 Dr McKoy Rd, BUIES CREEK, North Carolina, 27546, United States

Canisius College - Richard J. Wehle School of Business

2001 Main Street, BUFFALO, New York, 14208-1517, United States

Capital University - School of Management

1 College and Main, COLUMBUS, Ohio, 43209-2394, United States

Cardinal Stritch University - College of Business and Management

6801 N. Yates Road, MILWAUKEE, Wisconsin, 53217, United States

Carnegie Mellon University - Heinz College of Information Systems and Public Policy

5000 Forbes Avenue, PITTSBURGH, Pennsylvania, 15213, United States

Carnegie Mellon University - Integrated Innovation Institute

5000 Forbes Avenue, PITTSBURGH, Pennsylvania, 15213, United States

Carnegie Mellon University - Tepper School of Business

5000 Forbes Avenue, PITTSBURGH, Pennsylvania, 15213, United States

Case Western Reserve University - Weatherhead School of Management

10900 Euclid Avenue, CLEVELAND, Ohio, 44106, United States

Cedar Crest College - School of Adult and Graduate Education

100 College Drive, ALLENTOWN, Pennsylvania, 18104, United States

Chadron State College - Chadron State College

1000 Main St, CHARDRON, Nebraska, 69337, United States

Chaminade University of Honolulu – Chaminade University of Honolulu

3140 Waialae Avenue, HONOLULU, Hawaii, 96816, United States

Chapman University - Argyros School of Business and Economics

One University Drive, ORANGE, California, 92866, United States

Chatham University - College for Graduate Studies

Woodland Road, PITTSBURGH, Pennsylvania, 15232, United States

Cheung Kong Graduate School of Business - Cheung Kong Graduate School of Business

Oriental Plaza, Tower E3, One East Chang An Avenue, Pudong Xinqu, BEIJING, Beijing, 100738, China

China Europe International Business School (CEIBS) - China Europe International Business School (CEIBS)

699 Hongfeng Road, PUDONG, SHANGHAI, Shanghai, 201206, China

Chinese University of Hong Kong, Shenzhen - School of Management and Economics

Room 201, 2001Longxiang Road,, Longgang District, SHENZHEN, Guangdong, 518000, China

Chulalongkorn University - Sasin School of Management

Soi Chula 12, Phyathai Road, Sasa Patasala Building, BANGKOK, 10330, Thailand

Christopher Newport University - Luter School of Business

1 Avenue of the Arts, NEWPORT NEWS, Virginia, United States

CIMBA - CIMBA
City University of Hong Kong - City University of Hong Kong

83 Tat Chee Ave., KOWLOON TONG, Hong Kong Special Administrative Region, China

City University of London – Bayes Business School (formerly Cass)

106 Bunhill Row, LONDON, EC1Y 8TZ, United Kingdom

City University of New York - Baruch College - Zicklin School of Business

55 Lexington Ave at 24th Street, NEW YORK, New York, 10010, United States

City University of New York - Herbert H. Lehman College

250 Bedford Park Boulevard West, BRONX, New York, 10468, United States

City, University of London - Cass Business School

106 Bunhill Row, LONDON, EC1 8TZ, United Kingdom

Claremont Graduate University - Peter F. Drucker and Masatoshi Ito Graduate School of Management

150 E. 10th Street, CLAREMONT, California, 91711, United States

Clark Atlanta University - School of Business Administration

223 James P. Brawley Dr, SW, ATLANTA, Georgia, 30314, United States

Clark University - Graduate School of Management

950 Main Street, WORCESTER, Massachusetts, 01610, United States

Clarkson University – David D. Reh School of Business Administration

Box 5770, POTSDAM, New York, 13699, United States

College of Charleston - Graduate School

66 George Street, CHARLESTON, South Carolina, 29424, United States

College of Saint Rose - College of Saint Rose

994 Madison Ave, ALBANY, New York, 12203, United States

College of William & Mary - Mason School of Business

PO Box 8795, WILLIAMSBURG, Virginia, 23187, United States

Colorado State University - College of Business

1201 Campus Delivery, FORT COLLINS, Colorado, 80523, United States

Columbia University - Columbia Business School

3022 Broadway, NEW YORK, New York, 10027, United States

Columbia University - School of Professional Studies

2970 Broadway, #203, NEW YORK, New York, 10027, United States

Concordia University-Canada - John Molson School of Business

1455 de Maisonneuve Boulevard, West, MONTREAL, Quebec, H3G 1M8, Canada

Copenhagen Business School - Copenhagen Business School

Solbjerg Pl. 3, FREDERIKSBERG, 2000, Denmark

Cornell University - ILR School

309 Ives Hall, ITHACA, New York, 14853, United States

Cornell University - Samuel Curtis Johnson Graduate School of Management

Sage Hall, 106 East Ave, ITHACA, New York, 14853, United States

Cranfield University - Cranfield School of Management

College Road, CRANFIELD, BEDFORDSHIRE, MK 43 OAL, United Kingdom

Creighton University - Creighton Graduate School

2500 California Plaza, OMAHA, Nebraska, 68102, United States
Back to top of page
D
Dartmouth College - Tuck School of Business

100 Tuck Hall, HANOVER, New Hampshire, 03755-9000, United States

Deakin University - Deakin Business School

221 Burwood Hwy, BURWOOD, Victoria, VIC 3125, Australia

Depaul University - Charles H. Kellstadt Graduate School of Business

1 E Jackson Blvd, #700, CHICAGO, Illinois, 60604, United States

Dominican University - Brennan School of Business

7900 West Division Street, RIVER FOREST, Illinois, 60305, United States

Dominican University of California - Barowsky School of Business

50 Acacia Ave, SAN RAFAEL, California, 94901, United States

Doshisha University - Doshisha Business School

Karasuma Imadegawa, Kamigyo-ku, KYOTO, Kyoto, 602-8580, Japan

Drew University - Caspersen School of Graduate Studies

36 Madison Ave, MADISON, New Jersey, 07940, United States

Drexel University - LeBow College of Business

3220 Market St, PHILADELPHIA, Pennsylvania, 19104, United States

Duke University - The Fuqua School of Business

100 Fuqua Drive, Box 90120, DURHAM, North Carolina, 27708, United States

Duquesne University - Palumbo-Donahue School of Business

600 Forbes Ave , PITTSBURGH, Pennsylvania, 15282, United States
Back to top of page
E
EADA - Escuela de Alta Direccion Y Administracion

Carrer d'Aragó, 204, 08011 BARCELONA, Spain

East Carolina University - College of Business

3119 Bate Building, Mail Stop 503, GREENVILLE, North Carolina, 27858, United States

East Tennessee State University - College of Business

210 Sam-Wilson Hall, PO Boox 70699, JOHNSON CITY, Tennessee, 37614, United States

Eastern Kentucky University – College of Business

521 Lancaster Ave. Whitlock (SSB) 310 CPO 68, RICHMOND, Kentucky, 40475, United States

Eastern Michigan University - College of Business

300 W Michigan Ave, YPSILANTI, Michigan, 48197, United States

Eastern University - School of Management Studies

1300 Eagle Road, ST. DAVIDS, Pennsylvania, 19087, United States

Eastern Washington University - College of Business and Public Administration

345 Patterson Hall, CHENEY, Washington, 99004, United States

Ecole des Ponts Business School - Ecole des Ponts Business School

15 rue de la Fontaine au Roi, Cedex 11, PARIS, 75127, France

Ecole Hoteliere de Lausanne - Ecole hôtelière de Lausanne

Route de Cojonnex 18, LAUSANNE 25, 1000, Switzerland

Ecole Superieure des Affaires - ESA Business School

289, Clemenceau Street, BEIRUT, Lebanon

EDHEC Business School - EDHEC Business School

393 Promenade des Anglais, NICE CEDEX-3, 06202, France

Edinboro University of Pennsylvania - School of Graduate Studies and Research

140 Butterfield Hall, 310 Scotland Road, EDINBORO, Pennsylvania, 16444, United States

Elmhurst University - Department of Business and Economics

190 S Prospect Ave, ELMHURST, Illinois, 60126, United States

Elon University - Martha and Spencer Love School of Business

Graduate Admission, Campus Box 2750, ELON, North Carolina, 27244, United States

Embry-Riddle Aeronautical University - Embry-Riddle Aeronautical University

3700 Willow Creek Rd, PRESCOTT, Florida, 86301, United States

Emirates Academy of Hospitality Management – Emirates Academy of Hospitality Management

Building 69, Al Saqool Street Umm Suqeim 3, DUBAI, United Arab Emirates

EMLYON Business School - Emlyon Business School

23, avenue Guy de Collongue, ECULLY CEDEX, 69130, France

Emmanuel College - Graduate Studies

400 Fenway, BOSTON, Massachusetts, 02115, United States

Emory University - Goizueta Business School

1300 Clifton Rd, ATLANTA, Georgia, 30322, United States

Emory University - School of Law

1301 Clifton Road, ATLANTA, Georgia, 30322, United States

Emporia State University - School of Business

1 Kellogg Circle, EMPORIA, Kansas, 66801, United States

Erasmus University - Rotterdam School of Management

Burgemeester Oudlaan 50, Bayle Building, ROTTERDAM, 3062 PA, Netherlands

ESADE - ESADE Business School

Av. de Pedralbes, 60-62, BARCELONA, 08034, Spain

ESCP Business School – ESCP Business School

79 Avenue de la République, Paris, 75011, France

ESIC Business and Marketing School - ESIC – Business & Marketing School

Carrer de Marià Cubí, 124, 08021 BARCELONA, Spain

ESMT Berlin - ESMT Berlin

Schlossplatz 1, BERLIN, 10178, Germany

ESSEC - France | Singapore | Morocco - Cergy - Pontoise

3 Avenue Bernard Hirsch, CS 50105 Cergy, 95021 CERGY-PONTOISE, France

ESSEC - France | Singapore | Morocco - ESSEC Business School

3 Avenue Bernard Hirsch, CERGY-PONTOISE, 95021, France

EU Business School

Ganduxer 70, Barcelona, Spain, 08017
Back to top of page
F
Fairfield University - Dolan School of Business

1073 N Benson Rd, FAIRFIELD, Connecticut, 06824, United States

Fairleigh Dickinson University - Petrocelli College of Continuing Studies

1000 River Road, TEANECK, New Jersey, 07666, United States

Fairleigh Dickinson University - Silberman College of Business

Silberman College of Business, MADISON, New Jersey, 07666, United States

Federal University of Rio de Janeiro - The COPPEAD Graduate School of Business

Rua Pascoal Lemme, 355, Edificio COPPEAD, Caixa Postal 68514, 21941-972, RIO DE JANEIRO, Rio de Janeiro, 21941-918, Brazil

Felician College - Division of Business & Management

262 South Main Street, LODI, New Jersey, 07644-2117, United States

Fisher College - School of Graduate Studies

118 Beacon Street, BOSTON, Massachusetts, 02116, United States

Florida International University - Chapman Graduate School of Business

CBC 200 12200 SW 117th Avenue, MIAMI, Florida, 33199, United States

Florida Southern College - Barney Barnett School of Business and Free Enterprise

11 Lake Hollingsworth Dr, LAKELAND, Florida, 33801, United States

Florida State University - College of Business

821 Academic Way, TALLAHASSEE, Florida, 32306, United States

Fontbonne University - Fontbonne University

6800 Wydown Blvd., ST. LOUIS, Missouri, 63105, United States

Fordham University - Gabelli School of Business

33 W. 60th Street, NEW YORK, New York, 10023, United States

FORE School of Management – Foundation for Organisational Research and Education (FORE)

"Adhitam Kendra" B-18, Qutub Institutional Area, Delhi, 110016, India

Frankfurt School of Finance and Management gGmbH - Frankfurt School of Finance and Management gGmbH

Adickesallee 32-34, FRANKFURT AM MAIN, 60322, Germany

Fudan University - Fanhai International School of Finance

10F, Block B, 268 South Zhongshan Road,, Huangpu District, SHANGHAI, Shanghai, 200010, China

Fudan University - School of Management

670 Guoshun Road, Yangpu District, SHANGHAI, Shanghai, 200433, China
Back to top of page
G
Gardner-Webb University - Gardner-Webb University

110 S Main St, BOILING SPRINGS, North Carolina, 28017, United States

George Mason University - School of Business

4400 University Dr, Enterprise Hall, MS 1B1, FAIRFAX, Virginia, 22030, United States

George Washington University - Public Health & Health Services

2121 Eye Street, NW, WASHINGTON, District of Columbia, 20052, United States

George Washington University - School of Business

Duques Hall, 2201 G St NW, WASHINGTON, District of Columbia, 20052, United States

George Washington University - School of Engineering and Applied Science

Science & Engineering Hall Suite 2885, 800 22nd Street, NW, WASHINGTON, District of Columbia, 20052, United States

Georgetown University - School of Nursing & Health Studies

3700 O Street NW, WASHINGTON, District of Columbia, 20057-1004, United States

Georgetown University - McDonough School of Business

Rafik B. Hariri Building, 3700 O St NW, WASHINGTON, District of Columbia, 20057, United States

Georgia Institute of Technology - Scheller College of Business

800 West Peachtree Street NW, ATLANTA, Georgia, 30308, United States

Georgia Southern University - Parker College of Business

1332 Southern Dr, STATESBORO, Georgia, 30458, United States

Georgia State University - J. Mack Robinson College of Business

PO Box 3965, ATLANTA, Georgia, 30302, United States

Georgian Court University - School of Business

900 Lakewood Avenue, LAKEWOOD, New Jersey, 08701, United States

GISMA Business School - GISMA Business School

Feodor-Lynen-Str. 27, HANNOVER, 30625, Germany

Glion Institute of Higher Education - Glion Institute of Higher Education

Route de Glion 111, 1823 Glion sur Montreux, MONTREUX, Switzerland

GLOBIS University - GLOBIS University

Sumitomo Fudosan Kojimachi Bldg.,, 5-1 Niban-cho, Chiyoda-ku, TOKYO, Tokyo, 102-0084, Japan

Golden Gate University - School of Business

536 Mission Street, 4th Floor, SAN FRANCISCO, California, 94105, United States

Gonzaga University - Graduate School of Business

502 E. Boone Ave, SPOKANE, Washington, 99258, United States

Great Lakes Institute of Management - Great Lakes Institute of Management

Dr. Bala V. Balachandar Campus,, East Coast Road, Manamai Village, Thirukazhukundram Taluk, KANCHEEPURAM DISTRICT, Tamil Nadu, 603012, India
Back to top of page
H
Hamline University - Graduate School of Management

1536 Hewitt Avenue, SAINT PAUL, Minnesota, 55104, United States

Hanken School of Economics - Hanken

Arkadiankatu 22, HELSINKI, 00101, Finland

Hardin-Simmons University - Hardin-Simmons University

2200 Hickory St, ABILENE, Texas, 79601, United States

Harvard University - Harvard Business School

Soldiers Field, BOSTON, Massachusetts, 02163, United States

Harvard University - Harvard Graduate School of Education

13 Appian Way, Longfellow Hall 111, CAMBRIDGE, Massachusetts, 02138, United States

Harvard University - School of Public Health

677 Huntington ave, BOSTON, Massachusetts, 02115, United States

Hawaii Pacific University - College of Business

1164 Bishop Street, HONOLULU, Hawaii, 96813, United States

HEC Montreal - HEC Montreal

3000 Côte-Sainte-Catherine Road, MONTRÉAL, Quebec, H3T 2A7, Canada

HEC Paris - HEC Paris

1 Rue de la Libération, JOUY-EN-JOSAS, 78350, France

HHL– Leipzig Graduate School of Management - HHL Leipzig Graduate School of Management

Jahnallee 59, LEIPZIG, 04109, Germany

Hofstra University - Frank G. Zarb School of Business

134 Hofstra University, Weller Hall, HEMPSTEAD, New York, 11549, United States

Hong Kong Baptist University - School of Business

Lam Woo International Conference Centre, 55 Renfrew Rd, KOWLOON TSAI, Hong Kong Special Administrative Region, China

Hong Kong University of Science and Technology - HKUST Business School

Clear Water Bay, KOWLOON, Hong Kong Special Administrative Region, China

Houston Baptist University - Dunham College of Business

7502 Fondren Road, HOUSTON, Texas, 77074, United States

Hult International Business School - Hult International Business School

One Education Street, CHESTNUT HILL, Massachusetts, 02141, United States

Husson University - Husson University

One College Circle, BANGOR, Maine, 04401, United States
Back to top of page
I
Icahn School of Medicine at Mount Sinai - Graduate School of Biomedical Sciences

One Gustave L. Levy Place, NEW YORK, New York, 10029, United States

IE University - IE Business School

Calle de Maria de Molina, 11-13-15, MADRID, 28006, Spain

IESE Business School - IESE Business School

Av. Pearson 21, BARCELONA, 08034, Spain

IESEG School of Management - IESEG School of Management

3 rue de la Digue, LILLE, 59000, France

IFIM Business School - IFIM Business School

#8P & 9P, KIADB Industrial Area, Electronics City, Phase 1, BANGALORE, Karnataka, 560100, India

IIHMR University - IIHMR University

1 Prabhu Dayal Marg, Near Sanganer Airport, JAIPUR, Rajasthan, 302029, India

Illinois Institute of Technology - Stuart School of Business

10 West 35th Street, CHICAGO, Illinois, 60616, United States

IMD - IMD

Ch. de Bellerive 23, PO Box 915, LAUSANNE, CH-1001, Switzerland

Imperial College London - Imperial College Business School

South Kensington Campus, Ayrton Road, KENSINGTON, LONDON, SW7 2AZ, United Kingdom

INCAE Business School - INCAE Business School

Campus Walter Kissling Gam, 2 Km West from Vivero PROCESA #1, LA GARITA, ALAJUELA, PO BOX 960-4050, Costa Rica

Indian Institute of Management Ahmedabad - Indian Institute of Management Ahmedabad

Vastrapur, AHMEDABAD, Gujarat, 380015, India

Indian Institute of Management Bangalore - Indian Institute of Management Bangalore

Bannerghatta Road, Bengaluru, BANGALORE, Karnataka, 560076, India

Indian Institute of Management Kozhikode – Indian Institute of Management Kozhikode

IIMK Campus P O, Kozhikode, Kerala, 673570, India

Indian Institute of Management Lucknow - Indian Institute of Management Lucknow

Prabandh Nagar, IIM Road, LUCKNOW, Uttar Pradesh, 226013, India

Indian Institute of Management Udaipur - Business School

Polymer Science Building, MLSU Campus, UDAIPUR, Rajasthan, 313001, India

Indian School of Business - Indian School of Business

Gachibowli, Hyderabad, Telangana, HYDERABAD, Telangana, 500111, India

Indian School of Business and Finance - City University of Seattle - Indian School of Business and Finance

15A Lajpat Nagar IV, Next to Moolchand Metro Station, NEW DELHI, Delhi, 110024, India

Indiana Institute of Technology - Indiana Institute of Technology

1600 East Washington Boulevard, FORT WAYNE, Indiana, United States

Indiana University - Bloomington - Kelley School of Business

1275 E 10th St, BLOOMINGTON, Indiana, 47405, United States

Indiana State University - Scott College of Business

30 N 7th Street Federal Hall 114, TERRE HAUTE, Indiana, United States

Indiana University - Purdue University at Indianapolis - Indiana University - Purdue University at Indianapolis

801 W. Michigan Street, INDIANAPOLIS, Indiana, 46202, United States

Indiana University of Pennsylvania – School of Graduate Studies and Research

1011 South Drive G-24 Sutton Hall Ste 120, INDIANA, Pennsylvania, 15705, United States

INSEAD - Business Programs

Boulevard de Constance, FONTAINEBLEAU, CEDEX, F-77305, France

Institute for Technology and Management - ITM Business School

Platinum Techno Park, 1001 10th Floor, Plot No. 17A, Bhagwan Mahaveer Rd, MUMBAI, Maharashtra, 400703, India

Institute of Management Education (IME) - Institute of Management Education

178 Main G T Road Sahibabad, GHAZIABAD, Uttar Pradesh, 201005, India

Institute of Management Technology - Institute of Management Technology, Ghaziabad, Delhi NCR

Raj Nagar, Post Box No. 137, GHAZIABAD, Delhi, 201001, India

Instituto Panamericano de Alta Direccion de Empresa (IPADE) - Instituto Panamericano de Alta Direccion de Empresa (IPADE)

Calle Floresta #20, Azcapotzalco, MEXICO CITY, Mexico, 02080, Mexico

International Management Institute Kolkata - International Management Institute Kolkata

2/4C, Judges Court Road, Alipore, KOLKATA, West Bengal, 700027, India

International Management Institute of India - New Delhi

B-10 Qutab Institutional Area, NEW DELHI, Delhi, 110016, India

International School of Management (ISM) - International School of Management (ISM)

148 Rue de Grenelle, PARIS, 75003, France

International Technological University - International Technological University

355 W. San Fernando Street, SAN JOSE, California, 95113, United States

Iona College - New Rochelle

715 North Ave, NEW ROCHELLE, New York, 10801, United States

Iowa State University - Ivy College of Business

2200 Gerdin Building, AMES, Iowa, 50011, United States

IQS - Institut Quimic de Sarria - IQS School of Management

Via Augusta, 390, BARCELONA, 08017, Spain

ISBR Business School - ISBR Business School

#107, Electronic City - Phase I, Near INFOSYS, Behind BSNLTele Exchange, BANGALORE, Karnataka, 560100, India

IUBH Internationale Hochschule GmbH - IUBH University of Applied Sciences

Mülheimerstraße 38, BAD HONNEF, 53604, Germany
Back to top of page
J
Jacksonville University - Davis College of Business

2800 University Blvd North, JACKSONVILLE, Florida, 32211, United States

Jacobs University Bremen - Jacobs University Bremen

Campus Ring 1, BREMEN, 28759, Germany

James Madison University - The Graduate School

17 West Grace Street, HARRISONBURG, Virginia, 22807, United States

John Carroll University - Boler School of Business

1 John Carroll Boulevard, UNIVERSITY HEIGHTS, Ohio, 44118, United States

Johns Hopkins University - Carey Business School

100 International Dr, BALTIMORE, Maryland, 21202, United States

Juno (formerly LeverEdge Association)

BOSTON, Massachusetts, United States
Back to top of page
K
K. J. Somaiya Institute of Management Studies & Research - K. J. Somaiya Institute of Management Studies & Research

Somaiya Campus, Vidyanagar, Vidyavihar (E), MUMBAI, Maharashtra, 400077, India

Keck Graduate Institute of Applied Life Sciences - Keck Graduate Institute of Applied Life Sciences

535 Watson Drive, CLAREMONT, California, 91711, United States

Keiser University – West Palm Beach Campus

2600 N. Military Trail, WEST PALM BEACH, Florida, 33409, United States

Kennesaw State University - Michael J. Coles College of Business

1000 Chastain Road, KENNESAW, Georgia, 30144, United States

Kent State University - College of Business Administration

475 Terrace Drive, P.O. Box 5190, KENT, Ohio, 44242, United States

King Fahd University of Petroleum and Minerals - KFUPM Business School (KBS)

PO Box 5074, DHAHRAN, 31261, Saudi Arabia

Koc University - Graduate School of Business

Rumelifeneri Yolu, ISTANBUL, Turkey

Korea Advanced Institute of Science and Technology - College of Business

85 Hoegiro, SONGDAEMUN-GU,, 20455, Korea, South

Korea University - Korea University Business School

145, Anam-Dong, Seongbuk-Gu,, SEOUL, 02455, Korea, South

Kuhne Logistics University - Kuhne Logistics University

Brooktorkai 20, HAMBURG, 20457, Germany
Back to top of page
L
La Salle University - School of Business

1900 West Olney Avenue, PHILADELPHIA, Pennsylvania, 19141, United States

La Sierra University - La Sierra University

4500 Riverwalk Pkwy, RIVERSIDE, California, 92505, United States

Lancaster University - Management School

Bailrigg, LANCASTER, ENGLAND, LA1 4YX, United Kingdom

Lasell College – Lasell College

1844 Commonwealth Avenue, NEWTON, Massachusetts, 2466, United States

Lawrence Technological University - Lawrence Technological University

21000 W 10 Mile Rd, SOUTHFIELD, Michigan, 48075, United States

Lehigh University - College of Business

621 Taylor Street, BETHLEHEM, Pennsylvania, 18015, United States

Les Roches Global Hospitality Education - Les Roches Global Hospitality Education

Route des Moulinettes 2, BLUCHE, VALAIS, 3975, Switzerland

Lewis University - Lewis University

1 University Pkwy, ROMEOVILLE, Illinois, 60446, United States

Libera Universita Degli Studi Sociali Guido Carli (LUISS) – LUISS Business School

Villa Blanc, via Nomentana, 216, ROME, 162, Italy

LIM College - Graduate Division

12 E. 53rd Street, NEW YORK, New York, 10022, United States

Limestone College - Limestone College

1115 College Drive, GAFFNEY, South Carolina, 29340, United States

Lipscomb University - Lipscomb University

1 University Park Drive, NASHVILLE, Tennessee, 37204, United States

London Business School - London Business School

26 Sussex Place, Marylebone, LONDON, NW1 4SA, United Kingdom

London School of Economics and Political Science - London School of Economics and Political Science

Houghton St, LONDON, WC2A 2AE, United Kingdom

Long Island University - LIU Post

720 Northern Blvd, GREENVALE, New York, 11548, United States

Louisiana State University - Baton Rouge

Nicholson Drive Ext, BATON ROUGE, Louisiana, 70803, United States

Louisiana Tech University - The College of Business

305 Wisteria St, P.O Box 3168, RUSTON, Louisiana, 71272, United States

Loyola Marymount University - College of Business Administration

1 LMU Drive, LOS ANGELES, California, 90045, United States

Loyola Marymount University - Loyola Law School

919 Albany St., LOS ANGELES, California, 90015, United States

Loyola University Maryland - The Sellinger School

2034 Greenspring Drive, TIMONIUM, Maryland, 21093, United States

Loyola University of Chicago - Quinlan School of Business

16 E Pearson St, CHICAGO, Illinois, 60611, United States

LUISS Business School

Villa Blanc, Via Nomentana, 216, Rome, Italy, 00162

Lynn University - Lynn University

3601 N Military Trail, BOCA RATON, Florida, 33431, United States
Back to top of page
M
Maastricht School of Management – Maastricht School of Management (MSM)

Endepolsdomein 150, MAASTRICHT, 6229 EP, Netherlands

Malone University - Graduate School

2600 Cleveland Ave NW, CANTON, Ohio, 44709, United States

Management Development Institute - Management Development Institute

M. G. Road, Sukhrali, GURGAON, Haryana, 122007, India

Manhattan College - O'Malley School of Business

4513 Manhattan College Pkwy, BRONX, New York, 10471, United States

Marquette University - Graduate School of Management

David A. Straz Jr Hall, 1225 W. Wisconsin Ave, MILWAUKEE, Wisconsin, 53233, United States

Mary Baldwin University - Mary Baldwin University

P.O. Box 1500, STAUNTON, Virginia, 24402, United States

Massachusetts Institute of Technology (MIT) - MIT Sloan School of Management

100 Main Street, CAMBRIDGE, Massachusetts, 02142, United States

McGill University - Desautels Faculty of Management

1001 Sherbrooke Street West, Bronfman Building, MONTREAL, Quebec, H3A 1G5, Canada

McMaster University - DeGroote School of Business

1280 Main Street West, HAMILTON, Ontario, L8S 4L8, Canada

Menlo Coaching

Mollerusstraat 1, 3743 BW BAARN, Netherlands

Mercer University – Stetson School of Business and Economics

Office of Admissions 3001 Mercer University Drive, ATLANTA, Georgia, 30341, United States

Mercy College - Mercy College

555 Broadway, DOBBS FERRY, New York, 10522, United States

Merrimack College - Girard School of Business

315 Turnpike Street, Austin Hall, NORTH ANDOVER, Massachusetts, 01845, United States

Metropolitan State University of Denver - School of Business

1006 11th Street, Campus Box 80, DENVER, Colorado, 80204, United States

Michigan State University - Eli Broad College of Business

632 Bogue Street, Rm N520, EAST LANSING, Michigan, 48824, United States

Middle Tennessee State University – College of Business

114 Cope Administration Building, MURFREESBORO, Tennessee, 37132, United States

Midland University - Midland University

900 North Clarkson St., FREMONT, Nebraska, 68025, United States

Millikin University - Tabor School of Business

1184 W. Main St, DECATUR, Illinois, 62522, United States

Mills College - Lorry I. Lokey School of Business and Public Policy

5000 MacArthur Blvd, OAKLAND, California, 94613, United States

Millsaps College - Millsaps College

1701 N State, JACKSON, Mississippi, 39202, United States

Minnesota State University - Mankato - Mankato State University

MANKATO, Minnesota, 56001, United States

Minnesota State University Moorhead - Graduate Studies

1104 7th Ave. S., Moorhed, MINNESOTA, United States

Mississippi College - Mississippi College

200 S Capitol St, CLINTON, Mississippi, 39058, United States

Mississippi State University - College of Business

75 B.S. Hood Drive, MISSISSIPPI STATE, Mississippi, 39762, United States

Missouri Western State University - Steven L. Craig School of Business

4525 Downs Drive, ST. JOSEPH, Missouri, 64507, United States

Monash University - Monash University

Wellington Rd, CLAYTON, Victoria, VIC 3800, Australia

Monmouth University - Monmouth University

400 Cedar Avenue, WEST LONG BRANCH, New Jersey, 07764, United States

Montclair State University - Feliciano School of Business

1 Normal Avenue, MONTCLAIR, New Jersey, 07043, United States

Montpellier Business School - Montpellier Business School

2300 Avenue des Moulins, 34080 MONTPELLIER, France

Moravian College – The Moravian MBA

1200 Main Street, BETHLEHEM, Pennsylvania, 18018, United States

Morgan State University - School of Business and Management

21251, 4100 Hillen Rd, BALTIMORE, Maryland, 21218, United States

Moscow School of Management SKOLKOVO - Moscow School of Management SKOLKOVO

100 Ulitsa Novaya, Skolkovo, Odintovsky District, MOSCOW, 143025, Russian Federation

Mount Saint Mary's University, Los Angeles - Mount Saint Mary's University, Los Angeles

10 Chester Place, LOS ANGELES, California, 90007, United States

Mysore Royal Academy (MYRA) - MYRA School of Business

#1515, Aniketana Road, C & D Block, Kuvempunagar, MYSORE, Karnataka, 570023, India
Back to top of page
N
Nanyang Technological University - Nanyang Business School

Block S3, 50 Nanyang Avenue, SINGAPORE, 639798, Singapore

Nanyang Technological University - Nanyang Technopreneurship Center

50 Nanyang Drive, Research Techno Plaza, BorderX Block, 2nd Storey, SINGAPORE, 637553, Singapore

National University - National University

LA JOLLA, California, United States

National University of Singapore - Lee Kuan Yew School of Public Policy

469C Bukit Timah Road, Oei Tiong Ham Building, SINGAPORE, 259772, Singapore

National University of Singapore - NUS Business School

15 Kent Ridge Drive, SINGAPORE, 119245, Singapore

NEOMA Business School - NEOMA Business School

1 Rue du Marechal Juin, BP 215, MONT SAINT AIGNAN, 76825, France

Neumann University - Neumann University

1 Neumann Dr, ASTON, Pennsylvania, 19014, United States

New England College of Business and Finance - New England College of Business and Finance

10 High Street, Suite 204, BOSTON, Massachusetts, 02110, United States

New Jersey City University - New Jersey City University

2039 John F. Kennedy Blvd, JERSEY CITY, New Jersey, 07305, United States

New Jersey Institute of Technology - School of Management

3000 Central Avenue Building, NEWARK, New Jersey, 07102, United States

New York University - Center for Urban Science and Progress

1 MetroTech Center, 19th Floor, BROOKLYN, New York, 11201, United States

New York University - Leonard N. Stern School of Business

44 West 4th Street, NEW YORK, New York, 10012, United States

New York University - School of Professional Studies

7 E 12th St, NEW YORK, New York, 10003, United States

New York University - Wagner School of Public Services

295 Lafayette St, NEW YORK, New York, 10012, United States

Newman University - Graduate Studies

3100 McCormick St, WICHITA, Kansas, 67213, United States

NHH Norwegian School of Economics - NHH Norwegian School of Economics

Helleveien 30, BERGEN, 5045, Norway

Niagara University - College of Business Administration

5795 Lewiston Rd, NIAGRA UNIVERSITY, New York, 14109, United States

NMIMS University - School of Business Management

V.L. Mehta Road, MUMBAI, Maharashtra, 400056, India

North Carolina State University - Poole College of Management

2801 Founders Drive, RALEIGH, North Carolina, 27695, United States

Northeastern Illinois University - College of Business and Management

5500 North St. Louis Avenue, CHICAGO, Illinois, 60625-4699, United States

Northeastern University - D'Amore-McKim School of Business

360 Huntington Avenue, BOSTON, Massachusetts, 02115, United States

Northern Arizona University - The W.A. Franke College of Business

101 E McConnell Drive, FLAGSTAFF, Arizona, 86001, United States

Northern Illinois University - College of Business

1425 W. Lincoln Hwy., DEKALB, Illinois, 60115, United States

Northern Kentucky University - Office of Graduate Education

1 Nunn Drive, Lucas Administrative Center, 302, HIGHLAND HEIGHTS, Kentucky, 41099, United States

Northwestern University - Kellogg School of Management

2211 Campus Drive, EVANSTON, Illinois, 60208, United States

Northwestern University - Northwestern Pritzker School of Law

357 East Chicago Avenue, CHICAGO, Illinois, 60611, United States

Notre Dame de Namur University - Business Programs

1500 Ralston Avenue , BELMONT, California, 94002, United States

Nova Southeastern University - College of Business and Entrepreneurship

3301 College Avenue, FORT LAUDERDALE, Florida, 33314-7796, United States

NTPC School of Business - NTPC School of Business

Plot No 5-14, Sector-16A, Film City, NOIDA, Uttar Pradesh, 201301, India

Nyenrode Business Universiteit - Nyenrode Business Universiteit

Straatweg 25, 3621 BG, BREUKELEN, Netherlands

NYU Shanghai - NYU Stern - NYU Shanghai

1555 Century Avenue, Pudong, SHANGHAI, Shanghai, 200122, China
Back to top of page
O
Oakland University - School of Business Administration

2200 N. Squirrel Road, ROCHESTER, Michigan, 48309-4401, United States

Ohio Christian University - School of Business

1476 Lamcaster Pike, CIRCLEVILLE, Ohio, United States

Ohio Dominican University - Ohio Dominican University

1216 Sunbury Road, COLUMBUS, Ohio, 43219, United States

Oklahoma Baptist University - College of Graduate and Professional Studies

3800 N. May Avenue, OKLAHOMA CITY, Oklahoma, 73112, United States

Oklahoma Christian University - Oklahoma Christian University

2501 E Memorial Rd, EDMOND, Oklahoma, 73136, United States

Oklahoma City University - Meinders School of Business

2501 N Blackwelder Ave, OKLAHOMA CITY, Oklahoma, 73106, United States

Oklahoma State University – Spears School of Business

284 Business Building, STILLWATER, Oklahoma, 74078-4022, United States

Oral Roberts University - Oral Roberts University

7777 S Lewis Ave, TULSA, Oklahoma, 74171, United States

Oregon State University - College of Business

443 Austin Hall, CORVALLIS, Oregon, 97331, United States
Back to top of page
P
Pace University - Lubin School of Business-New York City Campus

NEW YORK CITY, New York, NY 10038, United States

Pacific Lutheran University - School of Business

12180 Park Avenue S., TACOMA, Washington, 98447, United States

Pacific University - College of Business

2043 College Way, FOREST GROVE, Oregon, 97116, United States

Palm Beach Atlantic University - Palm Beach Atlantic University

901 S Flagler Dr, WEST PLAM BEACH, Florida, 33401, United States

Pan-Atlantic University - Lagos Business School

Km 52, Lekki-Epe Expressway, AJAH, LAGOS, Nigeria

Peking University - BIMBA

Admissions Office, BiMBA, Room 101, National School of Development, Peking University, BEIJING, Beijing, 100871, China

Peking University - Guanghua School of Management

No. 5 Yiheyuan Road, Haidian District, BEIJING SHI, Beijing, 100871, China

Pennsylvania State University - School of International Affairs

Lewis Katz Building, UNIVERSITY PARK, Pennsylvania, 16802, United States

Pennsylvania State University - Smeal College of Business

210 Business Building, UNIVERSITY PARK, Pennsylvania, 16802, United States

Pennsylvania State University - Erie - School of Business

4701 Behrend College Dr, ERIE, PA 16563, United States

Pennsylvania State University - World Campus

World Campus, ERIE, Pennsylvania, 16510, United States

Pepperdine University - Graziadio Business School

6100 Center Drive, LOS ANGELES, California, 90045-1590, United States

Pfeiffer University - Graduate School of Business

PO Box 960, MISENHEIMER, North Carolina, 28109-0960, United States

Plymouth State University - Graduate Studies in Business

17 High Street, MSC 52, PLYMOUTH, New Hampshire, 03264, United States

Point Loma Nazarene University - Fermanian School of Business

3900 Lomaland Dr, SAN DIEGO, California, 92106, United States

Polytechnic Institute of New York University – NYU Tandon School of Engineering

6 MetroTech Center, BROOKLYN, New York, 11201-3840, United States

Portland State University - The School of Business

PO Box 751, PORTLAND, Oregon, 97201, United States

Prague University of Economics and Business - Faculty of Business Administration

W. Churchill Sq.4, PRAGUE 3, 130 67, Czech Republic

Prairie View A&M University - College of Business

PO Box 519; MS 2320, PRAIRIE VIEW, Texas, 77446-0519, United States

Pratt Institute - School of Architecture

200 Willoughby Ave., BROOKLYN, New York, 11205, United States

Presidio Graduate School - Presidio Graduate School

36 Lincoln Blvd, SAN FRANCISCO California, United States

Prince Mohammad Bin Salman College - College of Business & Entrepreneurship

7082-BayLaSun-Juman, St. Unit No. 1, KING ABDULLAH ECONOMIC CITY, 23964-2522, Saudi Arabia

Providence College - School of Business

549 River Avenue, PROVIDENCE, Rhode Island, 02918, United States

Purdue University - Krannert Graduate School of Management

403 W State Street, WEST LAFAYETTE, Indiana, 47907, United States

Purdue University Fort Wayne - Graduate Admissions

2101 E. Coliseum Blvd., FORT WAYNE, Indiana, 46805-1499, United States
Q
Queen's University - Smith School of Business

Smith School of Business, KINGSTON, Ontario, K7L 3N6, Canada

Quinnipiac University - School of Business

275 Mount Carmel Ave, HAMDEN, Connecticut, 06518, United States
Back to top of page
R
Ramapo College of New Jersey - Ramapo College of New Jersey

505 Ramapo Valley Rd, MAHWAH, New Jersey, 07430, United States

Regis University - Anderson College of Business and Computing

3333 Regis Boulevard, DENVER, Colorado, 80221-1099, United States

Reinhardt University - Reinhardt University

7300 Reinhardt College Circle, WALESKA, Georgia, 30183, United States

Renmin University of China - Business School

59 Zhongguancun Street, Haidian Dist., BEIJING, Beijing, 100872, China

Rensselaer Polytechnic Institute - Lally School of Management

Pittsburg Building, 110 8th Street, TROY, New York, 12180, United States

Rice University - Jesse H. Jones Graduate School of Business

PO Box 2932-MS 531, HOUSTON, Texas, 77252, United States

Rider University - College of Business Administration

2083 Lawrenceville Rd, LAWRENCEVILLE, New Jersey, 08648, United States

Robert Morris University - Robert Morris University

6001 University Blvd, MOON TOWNSHIP, Pennsylvania, 15108, United States

Rochester Institute of Technology - Saunders College of Business

105 Lomb Memorial Drive, ROCHESTER, New York, 14623, United States

Rollins College - Crummer Graduate School of Business

1000 Holt Avenue, WINTER PARK, Florida, 32789, United States

Rowan University - Rohrer College of Business

Bunce Hall, 201 Mulica Hill Road, GLASSBORO, New Jersey, 08028, United States

Rutgers-The State University - Camden, School of Business

227 Penn Street, CAMDEN, New Jersey, 08102, United States

Rutgers-The State University - Rutgers Business School: Newark and New Brunswick

1 Washington Park, NEWARK, New Jersey, 07102, United States

Rutgers-The State University - The Graduate School - New Brunswick

25 Bishop Place, NEW BRUNSWICK, New Jersey, 08901, United States

Ryerson University - Ted Rogers School of Management

350 Victoria Street, TORONTO, Ontario, M5B 2K3, Canada
Back to top of page
S
S P Jain School of Global Management - Dubai/Sydney/Singapore/Mumbai

Block 5 Academic City, PO Box 502345, DUBAI, United Arab Emirates

S. P. Jain Institute of Management and Research - S. P. Jain Institute of Management and Research

Munshi Nagar, Dadabhai Road, Andheri (W), MUMBAI, Maharashtra, 400058, India

Sabanci University - Sabanci Business School

Orta Mahalle, Universite Cd. No:27, TUZLA, 34956, Turkey

Sacred Heart University - Jack Welch College of Business & Technology

John F. Welch College of Business, FAIRFIELD, Connecticut, 06432, United States

Saint Ambrose University - Saint Ambrose University

518 W, Locust Street, DAVENPORT, Iowa, 52803, United States

Saint John Fisher College - School of Business

3690 East Avenue, ROCHESTER, New York, 14618, United States

Saint Leo University - Donald R Tapia School of Business

33707 FL-52, SAINT LEO, Florida, United States

Saint Louis University - Graduate School

3634 Lindell Blvd., ST. LOUIS, Missouri, United States

Saint Louis University - Richard A. Chaifetz School of Business

1 N. Grand Blvd, ST. LOUIS, Missouri, 63103, United States

Saint Mary's College of California - School of Economics and Business Administration

1928 Saint Mary's Road, MORAGA, California, 94575, United States

Saint Mary's University - Canada - Sobey School of Business

Sobey School of Business, HALIFAX, Nova Scotia, B3H 3C3, Canada

Saint Thomas University - Florida

16401 NW 32th Avenue, MIAMI GARDENS, Florida, United States

Salem State University - School of Business and Economics

352 Lafayetter Street, SALEM, Massachusetts, 01970, United States

Sam Houston State University - College of Business Administration

Smith-Hutson Addition, HUNTSVILLE, Texas, 77340, United States

Samford University - Brock School of Business

640 Montague Dr, BIRMINGHAM, Alabama, 35229, United States

San Diego State University - L. Robert Payne School of Hospitality & Tourism Management

5500 Campanile Drive, SAN DIEGO, California, 92182-4514, United States

San Jose State University - College of Business

One Washington Square, SAN JOSE, California, 95192, United States

Santa Clara University - Leavey School of Business

500 El Camino Real, SANTA CLARA, California, 95053, United States

Schiller International University - Business Programs - Germany

Business Programs - Germany, HEIDELBERG, Germany

School of the Art Institute of Chicago - Graduate School

36 S. Wabash, Suite 1201, CHICAGO, Illinois, 60603, United States

Schreiner University – Schreiner University

2100 Memorial Boulevard CMB 6240, KERRVILLE, Texas, 78028-5697, United States

SDA Bocconi - SDA Bocconi School of Management

Via Roberto Sarfatti, 25, MILAN, 20100, Italy

SDA Bocconi Asia Center - SDA Bocconi Asia Center

9th Floor Hiranandani Knowledge Park, Hiranandani gardens, Powai, MUMBAI, Maharashtra, 700076, India

Seattle University - Albers School of Business and Economics

901 12th Avenue, SEATTLE, Washington, 98122, United States

Seshadripuram Institute of Management Studies - Seshadripuram Institute of Management Studies

CA Site #26, Yelehanka New Town, BANGALORE, Karnataka, 560106, India

Seton Hall University - W. Paul Stillman School of Business

400 S Orange Ave, SOUTH ORANGE, New Jersey, 07079, United States

Shanghai Jiao Tong University - Antai College of Economics & Management

1954 Huashan Road, SHANGHAI, Shanghai, 200030, China

Shanghai Jiao Tong University - Shanghai Advanced Institute of Finance (SAIF)

Room 121, Zhong Yuan Building, 1954 Huashan Road, SHANGHAI, Shanghai, 200030, China

Shanghai University of Finance and Economics - College of Business

369 North Zhongshan 1 Road, SHANGHAI, Shanghai, 200083, China

Siena Heights University – Siena Heights University

1247 East Siena Heights Drive, ADRIAN, Michigan, 49221, United States

Simmons College - School of Management

409 Commonwealth Avenue, BOSTON, Massachusetts, 02215, United States

Simon Fraser University - Beedie School of Business

500 Granville St., VANCOUVER, British Columbia, V6C 1W6, Canada

Singapore Management University - Singapore Management University

81 Victoria Street, SINGAPORE, 188065, Singapore

SKEMA Business School – SKEMA Business School

Pôle Universitaire Léonard de Vinci Esplanade Mona Lisa – Courbevoie Paris La Défense Cedex, PARIS, 92916, France

Slippery Rock University of Pennsylvania - Slippery Rock University of Pennsylvania

1 Morrow Way, SLIPPERY ROCK, Pennsylvania, 16057, United States

Southern Illinois University - Carbondale - College of Business and Analytics

1025 Lincoln Dr., Rehn Hall Ste. 133 - MC 4625, CARBONDALE, IL 62901-4305, United States

Southern Illinois University - Edwardsville - School of Business

Campus Box 1186, EDWARDSVILLE, Illinois, 62026-1186, United States

Southern Methodist University - Edwin L. Cox School of Business

6212 Bishop Blvd., P.O Box 750333, DALLAS, Texas, 75275, United States

Southern Utah University - Southern Utah University
Springfield College - School of Arts and Sciences

263 Alden Street, SPRINGFIELD, Massachusetts, United States

St. Catherine University - School of Business and Professional Studies

2004 Randolph Avenue, ST. PAUL, Minnesota, 55105, United States

St. John's University - Tobin College of Business (Manhattan)

101 Murray Street, NEW YORK, New York, 10007, United States

St. John's University - Tobin College of Business (Queens)

8000 Utopia Parkway, QUEENS, New York, 11439, United States

St. Joseph's College, New York - Long Island

155 West Roe Boulevard, PATCHOGUE, New York, 11772, United States

Stanford University - Stanford Graduate School of Business

655 Knight Way, STANFORD, California, 94305, United States

State University of New York (SUNY) - Binghamton University

PO Box 6000, BINGHAMTON, New York, 13905-6000, United States

State University of New York (SUNY) - College at Brockport

350 New Campus Drive, BROCKPORT, New York, 14420-2965, United States

State University of New York (SUNY) - Maritime

6 Pennyfield Avenue, THROGGS NECK, New York, 10465, United States

State University of New York (SUNY) - Old Westbury

223 Store Hill Road, OLD WESTBURY, New York, 11568, United States

State University of New York (SUNY) - Stony Brook

Stony Brook, STONY BROOK, New York, 11792, United States

State University of New York (SUNY) - SUNY Polytechnic Institute

Kunsela Hal, 100 Seymour Ave, UTICA, New York, 13502, United States

State University of New York (SUNY) - University at Albany

1400 Washington Avenue, ALBANY, New York, 12222, United States

State University of New York (SUNY) - University at Buffalo School of Management

160 Jacobs Management Center, BUFFALO, New York, 14260, United States

Stetson University - School of Business Administration

421 Stetson University, DELAND, Florida, United States

Stevens Institute of Technology - School of Business

1 Castle Point Terrace, HOBOKEN, New Jersey, 07030, United States

Stockholm School of Economics - Stockholm School of Economics

Box 6501, STOCKHOLM, 113 83, Sweden

Stockton University - Stockton University

101 Vera King Farris Dr, GALLOWAY, New Jersey, 08205, United States

Strayer University - Jack Welch Management Institute

1133 15th St NW, Washington, DISTRICT OF COLUMBIA, United States

Suffolk University - Sawyer Business School

73 Tremont Street, BOSTON, Massachusetts, 02108, United States

Sun Yat-sen University – Lingnan College

No.135, Xingang Xi Road, GUANGZHOU, Guangdong, 510275, China

Sungkyunkwan University - SKK Graduate School of Business

53 Myungryun-dong, SEOUL, Korea, South

Syracuse University - Martin J. Whitman School of Management

721 University Avenue, SYRACUSE, New York, 13244-2450, United States

Syracuse University - Maxwell School of Citizenship and Public Affairs

215 Eggers Hall, SYRACUSE, New York, 13244, United States
Back to top of page
T
T. A. Pai Management Institute - T. A. Pai Management Institute

TAPMI New Campus, Post Bag No. 9, 80, Badagubettu, MANIPAL, Karnataka, 576104, India

Tecnologico de Monterrey - EGADE Business School

Av. Eugenio Garza Sada 2501, Sur Col. Tecnológico C.P., MONTERREY, Nuevo Leon, 64849, Mexico

Tel Aviv University - Coller School of Management

P.O Box 39040, TEL AVIV, 6997801, Israel

Temple University - Fox School of Business

Alter Hall, 1801 Liacouras Walk, PHILADELPHIA, Pennsylvania, 19122, United States

Texas A & M University - College of Liberal Arts

3035 Allen Building, 4228 TAMU, COLLEGE STATION, Texas, 77843-4228, United States

Texas A & M University - Mays Business School

4113 TAMU, 210 Olsen Blvd, COLLEGE STATION, Texas, 77843-4113, United States

Texas A & M University - Texarkana

7101 University Ave, TEXARKANA, Texas, 75503, United States

Texas Christian University - Neeley School of Business

2900 Lubbock Ave, #320, FORT WORTH, Texas, 76109, United States

Texas State University - The Graduate College

601 University Dr, SAN MARCOS, Texas, 78666, United States

Thapar University - LM Thapar School of Management

off DeraBassi - Barwala highway, District Mohali, DERA BASSI, Punjab, 140507, India

The Chinese University of Hong Kong - CUHK Business School

15/F Cheng Yu Tung Building, 12 Chak Cheung Street, SHATIN, N.T., Hong Kong Special Administrative Region, China

The Citadel - College of Graduate & Professional Studies

171 Moultrie Street, CHARLESTON, South Carolina, 29409, United States

The College of New Jersey - School of Business

PO Box 7718, 2000 Pennington Rd., EWING, New Jersey, 08628, United States

The New School - Social Research

66 W. 12th Street, NEW YORK, New York, 11205, United States

The Ohio State University - The Max M. Fisher College of Business

2100 Neil Ave, COLUMBUS, Ohio, 43210, United States

The University of Alabama-Tuscaloosa - University of Alabama-Tuscaloosa

361 Stadium Drive, TUSCALOOSA, Alabama, 35487, United States

The University of Melbourne - Melbourne Business School

200 Leicester Street, CARLTON, Victoria, VIC 3053, Australia

The University of Texas at Austin - College of Engineering

Main Building, Room 7E, AUSTIN, Texas, 78712, United States

The University of Texas at Austin - McCombs School of Business

2110 Speedway, Stop B6000, AUSTIN, Texas, 78712, United States

Thomas Jefferson University - Thomas Jefferson University - East Falls

4201 Henry Avenue, PHILADELPHIA, Pennsylvania, 19144, United States

Tongji University - School of Economics & Management

1239 Siping Road, SHANGHAI, Shanghai, 200092, China

Toulouse Business School - Barcelona Campus

Trafalgar 10, BARCELONA, 08010, Spain

Towson University – Graduate School

Graduate School 8000 York Road, TOWSON, Maryland, 21252-0001, United States

Trinity College Dublin - Trinity Business School

College Green, DUBLIN, 2, Ireland

Trinity Washington University - Trinity Washington University

125 Michigan Ave NW, WASHINGTON, District of Columbia, 20017, United States

Tsinghua University - School of Economics & Management

School of Economics & Management, BEIJING, Beijing, 100084, China

Tufts University - Fletcher School of Law and Diplomacy

160 Packard Avenue, MEDFORD, Massachusetts, 02155, United States

Tulane University - Freeman School of Business

7 McAlister Drive, NEW ORLEANS, Louisiana, 70118, United States

Tusculum College - Tusculum College

60 Shiloh Road, TUSCULUM, Tennessee, United States
Back to top of page
U
Unity College - Distance Education

90 Quaker Hill Rd., UNITY, Maine, 04988, United States

Universal Business School - Universal Business School

PO GuruKamath, Khushivali, Dist: Raigarh, KARJAT, MUMBAI, Maharashtra, 410201, India

Universidad Austral - IAE Business School

Mariano Acosta s/n y Ruta Nacional 8, Pilar, BUENOS AIRES, B1629 WWA, Argentina

Universidad Carlos III de Madrid – Universidad Carlos III de Madrid

Calle Madrid 126, GETAFE (MADRID), 28903, Spain

Universidade Catolica Portuguesa - Catolica Lisbon School of Business and Economics

Palma de Cima, LISBOA, 1649-023, Portugal

Universiteit van Amsterdam – Amsterdam Business School

Roetersstraat 11, AMSTERDAM, 1018 WB, Netherlands

University College Dublin - Michael Smurfit Graduate Business School

Carysfort Ave, Carrysfort, Blackrock, Co., DUBLIN, Ireland

University of Adelaide - Adelaide Business School

10 Pulteney Street, ADELAIDE, South Australia, SA 5000, Australia

University of Arizona - The Eller College of Management

1130 E. Helen Street, P.O Box 210108, TUCSON, Arizona, 85721, United States

University of Arkansas - Fayetteville - Sam M. Walton College of Business Administration

220 N. Ozark Ave., FAYETTEVILLE, Arkansas, 72701, United States

University of Arkansas - Little Rock - College of Business

2801 S Univeristy Ave, LITTLE ROCK, Arkansas, 72204, United States

University of Auckland - Business School

12 Grafton Road, AUCKLAND, New Zealand

University of Baltimore - Merrick School of Business

11 W Mt Royal Avenue, BALTIMORE, Maryland, 21201, United States

University of Bradford - School of Management

Emm Lane, BRADFORD, BD9 4JL, United Kingdom

University of Bridgeport - Ernest C. Trefz School of Business

230 Park Avenue, BRIDGEPORT, Connecticut, 06604, United States

University of British Columbia - Sauder School of Business

2053 Main Mall, VANCOUVER, British Columbia, BC V6T 1Z2, Canada

University of California - Berkeley - Haas School of Business

2220 Piedmont Avenue, BERKELEY, California, 94720, United States

University of California - Davis - Graduate School of Management

One Shields Avenue, DAVIS, California, 95616, United States

University of California - Irvine - The Paul Merage School of Business

4293 Pereira Drive, IRVINE, California, 92697, United States

University of California - Los Angeles - UCLA Anderson School of Management

110 Westwood Plaza, LOS ANGELES, California, 90095, United States

University of California - Riverside - A. Gary Anderson Graduate School of Management

Citrus Drive, RIVERSIDE, California, 92507, United States

University of California - San Diego - Rady School of Management

9500 Gilman Drive, MC 0554, LA JOLLA, California, 92093-0554, United States

University of California - Santa Barbara - College of Engineering

UCSB Graduate Division, 3117 Cheadle Hall, SANTA BARBARA, California, 93106-2070, United States

University of Cambridge - Cambridge Judge Business School

University of Cambridge, Trumpington Street, CAMBRIDGE, CB2 1AG, United Kingdom

University of Cape Town - Graduate School of Business

9 Portswood Rd, V&A Waterfront,, CAPE TOWN, 8002, South Africa

University of Central Florida - University of Central Florida

4000 Central Florida Blvd., ORLANDO, Florida, 32816-0112, United States

University of Central Missouri - Harmon College of Business & Professional Studies

108 W South St, WARRENSBURG, Missouri, 64093, United States

University of Chicago - Booth School of Business

5807 S Woodlawn Avenue, CHICAGO, Illinois, 60637, United States

University of Chicago - Harris School of Public Policy

1155 E 60th St, CHICAGO, Illinois, 60637, United States

University of Cincinnati - Carl H. Lindner College of Business

2925 Campus Green Drive, P.O Box 210020, CINCINNATI, Ohio, 45221-0020, United States

University of Colorado - Colorado Springs - Graduate School

1420 Austin Bluffs Parkway, COLORADO SPRINGS, Colorado, 80918, United States

University of Colorado Boulder - Leeds School of Business

995 Regent Drive, BOULDER, Colorado, 80302, United States

University of Colorado Denver - Business School at the University of Colorado Denver

1475 Lawrence Street, DENVER, Colorado, 80202, United States

University of Connecticut - School of Business

2100 Hillside Rd, Unit 1041, STORRS, Connecticut, 06269-1041, United States

University of Dallas - Graduate Business Admissions

1845 E. Northgate Dr., IRVING, Texas, United States

University of Dayton - School of Business Administration

300 College Park, DAYTON, Ohio, 45469, United States

University of Delaware - Alfred Lerner College of Business and Economics

303 Alfred Lerner Hall, NEWARK, Delaware, 19716, United States

University of Denver - Daniels College of Business

2101 S University Blvd, Suite 255, DENVER, Colorado, 80208, United States

University of Denver - Josef Korbel School of International Studies

2201 S. Gaylord St., DENVER, Colorado, 80208, United States

University of Exeter - Business and Economics
University of Florida - Warrington College of Business

Bryan Hall 100, P.O Box 117150, GAINESVILLE, Florida, 32611, United States

University of Georgia - Terry College of Business

600 South Lumpkin Street, ATHENS, Georgia, 30602, United States

University of Hawaii at Manoa – Shidler College of Business

2404 Maile Way, B101, HONOLULU, Hawaii, 96822, United States

University of Hong Kong - Faculty of Business & Economics

4/F., K.K. Leung Building, HONG KONG, Hong Kong Special Administrative Region, China

University of Houston - C. T. Bauer College of Business

4750 Calhoun Rd, HOUSTON, Texas, 77004, United States

University of Illinois - Springfield - Springfield

One University Plaza, SPRINGFIELD, Illinois, 62703-5407, United States

University of Illinois at Chicago - Liautaud Graduate School of Business

601 S. Morgan St., 11th Floor, CHICAGO, Illinois, 60607, United States

University of Illinois at Urbana-Champaign - Gies College of Business

515 E Gregory Dr, CHAMPAIGN, Illinois, 61820, United States

University of Illinois at Urbana-Champaign - School of Labor and Employment Relations

504 East Armory Avenue, CHAMPAIGN, Illinois, 61820, United States

University of Indianapolis - School of Business

1400 East Hanna Avenue, INDIANAPOLIS, Indiana, 46227, United States

University of Iowa - Tippie College of Business

108 John Pappajohn Business Building, IOWA CITY, Iowa, 52242, United States

University of Kansas - School of Business

1654 Naismith Drive, LAWRENCE, Kansas, 66045, United States

University of Kentucky - Gatton College of Business and Economics

550 S Limestone, LEXINGTON, Kentucky, 40506, United States

University of La Verne - College of Business and Public Management

1950 Third Street, LA VERNE, California, 91750, United States

University of Liverpool Management School

Chatham Street, Liverpool, United Kingdom, L69 7ZH

University of Louisville - The College of Business and Public Administration

110 West Brandeis Avenue, LOUISVILLE, Kentucky, 40292, United States

University of Manchester - Alliance Manchester Business School

Booth Street East, MANCHESTER, M15 6PB, United Kingdom

University of Manitoba - Stu Clark Graduate School at the Asper School of Business

181 Freedman Crescent, WINNIPEG, Manitoba, R3T 5V4, Canada

University of Mary Hardin-Baylor – University of Mary Hardin-Baylor

UMHB Box 8004 900 College Street, BELTON, Texas, 76513, United States

University of Mary Washington - College of Business

1301 College Avenue, FREDERICKSBURG, Virginia, 22401, United States

University of Maryland - Robert H. Smith School of Business

7699 Mowatt Ln, COLLEGE PARK, Maryland, 20742, United States

University of Massachusetts - Boston - College of Management

100 Morissey Blvd., BOSTON, Massachusetts, 02125-3393, United States

University of Massachusetts - Dartmouth - Charlton College of Business

285 Old Westport Rd, NORTH DARTMOUTH, Massachusetts, 02747, United States

University of Massachusetts – Lowell – Manning School of Business

Cumnock Hall Suite 110 1 University Ave, LOWELL, Massachusetts, 1854, United States

University of Memphis - University of Memphis

University of Memphis, MEMPHIS, Tennessee, 38152, United States

University of Miami - Miami Herbert Business School

5250 University Drive, CORAL GABLES, Florida, 33146, United States

University of Michigan - Ann Arbor - Stephen M. Ross School of Business

701 Tappan Avenue, ANN ARBOR, Michigan, 48109, United States

University of Michigan - Dearborn - College of Business

19000 Hubbard Drive, DEARBORN, Michigan, 48126, United States

University of Michigan - Flint - Office of Graduate Programs

1 Riverfront Plaza, FLINT, Michigan, 48502, United States

University of Minnesota - Twin Cities - Carlson School of Management

321 19th Ave S, MINNEAPOLIS, Minnesota, 55455, United States

University of Missouri - Columbia - Robert J. Trulaske, Sr. College of Business

403 Cornell Hall, COLUMBIA, Missouri, 65211, United States

University of Missouri - Kansas City - Henry W. Bloch School of Management

5110 Cherry Street, KANSAS CITY, Missouri, 64110, United States

University of Nebraska - Lincoln - College of Business

1240 R St, LINCOLN, Nebraska, 68588, United States

University of Nevada, Las Vegas - Lee Business School

4505 S. Maryland Parkway, LAS VEGAS, Nevada, 89154, United States

University of New Brunswick - Faculty of Business

3 Bailey Drive, SAINT JOHN, New Brunswick, NB E3B 5A3, Canada

University of New Hampshire - Peter T. Paul College of Business and Economics

University of New Hampshire, DURHAM, New Hampshire, 03824, United States

University of New Haven - College of Business

300 Boston Post Road, WEST HAVEN, Connecticut, 06516, United States

University of New Mexico - Robert O. Anderson School of Management

1924 Las Lomas Rd NE, ALBUQUERQUE, New Mexico, 87106, United States

University of North Carolina - Chapel Hill - Kenan-Flagler Business School

300 Kenan Drive, CHAPEL HILL, North Carolina, 27599, United States

University of North Carolina - Charlotte - Graduate School

9201 University City Blvd., CHARLOTTE, North Carolina, 28223-0001, United States

University of North Carolina - Greensboro - Joseph M. Bryan School of Business and Economics

516 Stirling Street, GREENSBORO, North Carolina, 27412, United States

University of North Carolina - Wilmington - Graduate School

601 South College Road, WILMINGTON, North Carolina, 28403-5955, United States

University of North Dakota - College of Business and Public Administration

293 Centennial Drive Stop 8098, GRAND FORKS, North Dakota, 58202-8098, United States

University of North Georgia - Mike Cottrell College of Business

82 College Circle, DAHLONEGA, Georgia, 30591, United States

University of North Texas - Graduate School

PO Box 305459, DENTON, Texas, 76203-5459, United States

University of Northern Iowa - College of Business Administration

1227 West 27th Street, CEDAR FALLS, Iowa, 50614-0123, United States

University of Northwestern Ohio - Graduate College

1441 N. Cable Rd, LIMA, Ohio, 45805, United States

University of Notre Dame - Mendoza College of Business

204 Mendoza College of Business, NOTRE DAME, Indiana, 46556, United States

University of Oklahoma - Price College of Business

307 West Brooks, NORMAN, Oklahoma, 73019, United States

University of Oregon – Lundquist College of Business

302 Peterson Hall Lundquist College of Business, EUGENE, Oregon, 97403-1208, United States

University of Oxford - Saïd Business School

Park End Street, OXFORD, OX1 1HP, United Kingdom

University of Pennsylvania - The Wharton School

3733 Spruce Street, PHILADELPHIA, Pennsylvania, 19104, United States

University of Pittsburgh - Joseph M. Katz Graduate School of Business

3950 Roberto Clemente Drive, PITTSBURGH, Pennsylvania, 15260, United States

University of Porto - Porto Business School

Av Fabril do Norte 425, MATOSINHOS, 4460-312, Portugal

University of Rhode Island - College of Business

14 Upper College Rd., KINGSTON, Rhode Island, 02881, United States

University of Richmond - Robins School of Business

102 UR Drive, RICHMOND, Virginia, 23173, United States

University of Rochester - Simon Business School

245 Gleason Hall, ROCHESTER, New York, 14627, United States

University of Saint Mary - University of Saint Mary

11413 Pflumm Rd., LENEXA, Kansas, 66215, United States

University of Saint Thomas - Opus College of Business

2115 Summit Avenue, ST. PAUL, Minnesota, 55105, United States

University of Saint Thomas - Texas - Cameron School of Business

3800 Montrose, HOUSTON, Texas, 77006-4626, United States

University of San Diego - School of Business

5998 Alcalá Park, SAN DIEGO, California, 92110, United States

University of San Francisco – College of Arts and Sciences

HR 240 2130 Fulton Street, SAN FRANCISCO, California, 94117, United States

University of San Francisco - School of Management

101 Howard Street, SAN FRANCISCO, California, 94105, United States

University of Saskatchewan - Edwards School of Business

Edwards School of Business, SASKATOON, Saskatchewan, S7N 5A5, Canada

University of Scranton - Kania School of Management

800 Linden Street, SCRANTON, Pennsylvania, 18510, United States

University of South Carolina - Columbia - The Darla Moore School of Business

1014 Greene Street, COLUMBIA, South Carolina, 29208, United States

University of South Florida Sarasota-Manatee - College of Business

8350 N. Tamiami Trail, SARASOTA, Florida, 34243, United States

University of South Florida St. Petersburg - Kate Tiedemann College of Business

140 Seventh Avenue South, ST. PETERSBURG, Florida, 33701-5016, United States

University of Southern California - Marshall School of Business

3670 Trousdale Pkwy, LOS ANGELES, California, 90089, United States

University of Southern California - Viterbi School of Engineering

3620 S. Vermont Avenue, LOS ANGELES, California, 90089-2531, United States

University of St. Gallen - University of St. Gallen

Dufourstrasse 50, ST. GALLEN, CH-9000, Switzerland

University of Sydney – Business School

Level 4 Jane Foss Russel, SYDNEY, New South Wales, 2006, Australia

University of Tampa - Sykes College of Business

401 W. Kennedy Blvd., TAMPA, Florida, 33606, United States

University of Tennessee - Knoxville - Haslam College of Business

453 Haslam Business Building, KNOXVILLE, Tennessee, 37996, United States

University of Tennessee - Martin - Graduate School of Business Administration

554 University Street, MARTIN, Tennessee, 38238, United States

University of Texas - Arlington - College of Business

701 S Nedderman Drive, ARLINGTON, Texas, 76019, United States

University of Texas - El Paso - College of Business Administration

500 West University Avenue, EL PASO, Texas, 79968, United States

University of Texas at Dallas - Jindal School of Management

800 W. Campbell Rd., RICHARDSON, Texas, 75080, United States

University of Texas Rio Grande Valley - College of Business and Entrepreneurship
University of The Incarnate Word - University of The Incarnate Word

4301 Broadway St, SAN ANTONIO, Texas, 78209, United States

University of the Pacific - Eberhardt School of Business

3601 Pacific Ave, STOCKTON, California, 95211, United States

University of Toronto - Joseph L. Rotman School of Management

105 St George Street, TORONTO, Ontario, M5S 3E6, Canada

University of Toronto - University of Toronto

27 King's College Cir, TORONTO, Ontario, M5S 1A1, Canada

University of Tulsa – Collins College of Business

800 S Tucker Dr. HELM 215, TULSA, Oklahoma, 74104, United States

University of Utah - David Eccles School of Business

1655 Campus Center drive, SALT LAKE CITY, Utah, 84112, United States

University of Utah - University of Utah

260 S Campus Center Dr #214, SALT LAKE CITY, Utah, 84112, United States

University of Vermont - School of Business Administration

55 Colchester Avenue, BURLINGTON, Vermont, 05405, United States

University of Victoria - Peter B. Gustavson School of Business

PO Box 1700 STN CSC, VICTORIA, British Columbia, Canada

University of Virginia - Darden School of Business

100 Darden Blvd, CHARLOTTESVILLE, Virginia, 22903, United States

University of Virginia - McIntire School of Commerce

Rouss Hall and Robertson Hall, 125 Ruppel Dr, CHARLOTTESVILLE, Virginia, 22903, United States

University of Warwick - Warwick Business School

Scarman Rd, COVENTRY, WEST MIDLANDS, CV4 7AL, United Kingdom

University of Washington - Seattle - Michael G. Foster School of Business

4273 E Stevens Way NE, SEATTLE, Washington, 98195, United States

University of Washington - Tacoma - Milgard School of Business

1900 Commerce Street, TACOMA, Washington, United States

University of Washington Bothell - School of Business

18115 Campus Way NE, BOTHELL, Washington, 98011-8246, United States

University of West Los Angeles - School of Graduate Studies

9800 S. La Cienega Blvd., 12th Floor, INGLEWOOD, California, 90301, United States

University of Western Australia - University of Western Australia

35 Stirling Hwy, CRAWLEY, Western Australia, WA 6009, Australia

University of Wisconsin - Madison - Wisconsin School of Business

975 University Avenue, MADISON, Wisconsin, 53706, United States

University of Wisconsin - Milwaukee - The Sheldon B. Lubar School of Business

3202 North Maryland Avenue, PO Box 742, MILWAUKEE, Wisconsin, 53211, United States

University of Wyoming - Graduate School of Business

1000 E. University Avenue, LARAMIE, Wyoming, 82071, United States

University Toulouse 1 Capitole - Toulouse School of Management

2 rue Doyen Gabriel Marty, TOULOUSE, 31042 CEDEX 9, France

UNSW Sydney - Australian Graduate School of Management (AGSM)

Gate 2, Level 6, The UNSW Business School Building, SYDNEY, New South Wales, NSW 2052, Australia

Upper Iowa University - Upper Iowa University

605 Washington St, FAYETTE, Iowa, 52142, United States

Utah Valley University - Woodbury School of Business

800 West University Parkway MS-146, OREM, UT 84058-5999, United States
Back to top of page
V
Vanderbilt University - Owen Graduate School of Management

401 21st Avenue South, NASHVILLE, Tennessee, 37203, United States

Vanderbilt University - Peabody College

1212 21st Avenue South, NASHVILLE, Tennessee, 37203, United States

Villanova University - Villanova School of Business

800 Lancaster Avenue, VILLANOVA, Pennsylvania, 19085, United States

Virginia Commonwealth University – Graduate School

PO Box 843051 1001 Grove Avenue, RICHMOND, Virginia, 23284-3051, United States

Virginia Polytechnic Institute and State University - Pamplin College of Business

1030 Pamplin Hall, BLACKSBURG, Virginia, 24061, United States

Vlerick Business School - Vlerick Business School

Reep 1, GENT, 9000, Belgium
Back to top of page
W
Wagner College - Wagner College

1 Campus Road, STATEN ISLAND, New York, 10301, United States

Wake Forest University - School of Business

1834 Wake Forest Rd, Building 60, WINSTON-SALEM, North Carolina, 27109, United States

Walsh College - Walsh College

3838 Livernois Rd, TROY, Michigan, 48083, United States

Waseda University - Waseda Business School

1 Chome-104 Totsukamachi, SHINJUKU, Tokyo, 169-8050, Japan

Washington Adventist University - School of Graduate and Professional Studies

7600 Flower Ave., TAKOMA PARK, Maryland, 20912, United States

Washington University in St. Louis - Olin Business School

One Brookings Drive, ST. LOUIS, Missouri, 63130, United States

Waynesburg University - Waynesburg University

Waynesburg University, WAYNESBURG, Pennsylvania, 00000, United States

Webster University – Ghana

Plot #445B Luanda Close, Off Lagos Avenue East Legon, ACCRA, Ghana

Wesleyan College – Wesleyan College

4760 Forsyth Road, MACON, Georgia, 31210, United States

West Chester University of Pennsylvania - School of Business

McKelvie Hall, WEST CHESTER, Pennsylvania, United States

Western Carolina University - Graduate School & Research Administration

110 Cordelia Camp Building, CULLOWHEE, North Carolina, 28723, United States

Western University - Ivey Business School

1255 Western Road, LONDON, Ontario, N6A 3K7, Canada

Westminster College - Bill and Vieve Gore School of Business

1840 South 1300 East, SALT LAKE CITY, Utah, 84105, United States

Wheeling Jesuit University - Wheeling Jesuit University

316 Washington Avenue, WHEELING, West Virginia, 26003, United States

WHU - Otto Beisheim School of Management - WHU - Otto Beisheim School of Management

Burgplatz 2, VALLENDAR, 56179, Germany

Willamette University - Atkinson Graduate School of Management

900 State Street, SALEM, Oregon, 97301, United States

William Paterson University of New Jersey - Cotsakos College of Business

1600 Valley Road, WAYNE, New Jersey, 07470, United States

Wingate University - Wingate University

220 N Camden Rd, WINGATE, North Carolina, 28174, United States

Woodbury University - School of Business and Management

7500 North Glenoaks Boulevard, BURBANK, California, 91504-1052, United States

Worcester Polytechnic Institute - Robert A. Foisie School of Business

100 Institute Road, WORCESTER, Massachusetts, 01609-2280, United States

Woxsen School of Business - Woxsen School of Business

Kamkole Village, SADASIVPET, Andhra Pradesh, 502345, India

Wright State University - Raj Soin College of Business

100 Rike Hall, DAYTON, Ohio, 45435, United States

WU - Vienna University of Economics and Business - WU Executive Academy

Welthandelsplatz 1, WIEN, 1020, Austria
Back to top of page
X
Xavier University - Williams College of Business

3800 Victory Parkway, CINCINNATI, Ohio, 45207, United States

Xavier University - Xavier University

Xavier Square, BHUBANESWAR, Orissa, 751013, India
Back to top of page
Y
Yale University - Yale School of Management

165 Whitney Ave, NEW HAVEN, Connecticut, 06511, United States

Yonsei University - School of Business

Building 212, 50 Yonsei-ro, Seodaemun-gu, SEOUL, 03722, Korea, South

York University - Schulich School of Business

111 Ian MacDonald Blvd, TORONTO, Ontario, ON M3J 1P3, Canada
Back to top of page
Strategic Partners
Admissions Circle LLC

1350 Ocean Parkway, Brooklyn, NY 11230, United States

ADVENT Group - Access MBA

103 rue Lafayette, PARIS, 75010, France

Duke Kunshan University
Education Pioneers

1350 Concourse Avenue, Suite 434, MEMPHIS, Tennessee, 38104, United States

EF Education First - International Language Campuses

EF Education First - International Language Campuses, 3F, No.666 Fuzhou Road, Huangpu District, SHANGHAI, Shanghai, 200001, China

EIC Education

Room 1501,Building B, JianWai SOHO, 39 East Third Road,Chaoyang District, BEIJING, Beijing, 100022, China

Engineers in Business Fellowship

33 Ormond Crescent, HAMPTON, TW122TJ, United Kingdom

Forte Foundation

9600 Escarpment, AUSTIN, Texas, 78749, United States

General Assembly

902 Broadway 4th Floor, NEW YORK, New York, 10010, United States

GMAT Amsterdam

Haparandaweg 758, AMSTERDAM, 1013 BD, Netherlands

Join A School In France – Join A School In France

8 Avenue de la Porte de Champerret, PARIS, 75017, France

LeverEdge Association

6 Soldiers Field Rd, Unit 210, Boston, MA 02163, United States

Management Leadership for Tomorrow

7201 Wisconsin Ave. Suite 400, BETHESDA, Maryland, 20814, United States

MBATUBE

Singel 92C, AMSTERDAM, 1015AD, Netherlands

MLT
Ningbo Supply Chain Innovation Institute China

admissions@nsciic.edu.cn, NINGBO, 315000, China

Prodigy Finance Limited

25 Foubert's Place, LONDON, W1F 7QF, United Kingdom

Relish Inc.

300 Preston Ave, Suite 201, CHARLOTTESVILLE, Virginia, 22902, United States

Sherpa Prep

1623 Connecticut Avenue, NW 300, Washington DC, 20009, United States

Shorelight Education
Study Group

5713 Chadbourne Hall, ORONO, Maine, 4469, United States

The Broad Center

2121 Avenue of the Stars, Suite 3000, LOS ANGELES, California, 90067, United States

The Economist

20 Cabot Square, London E14 4QW, United Kingdom

Toga MBA Consulting

One Pacific Place 15th Floor, SCBD, Jl. Jend. Sudirman Kav. 52-53, JAKARTA, 12190, Indonesia

Tuttle Enterprise DBA

Kiralyi Utca 51, II em./15, BUDAPEST, 1077, Hungary

U.S. News & World Report

120 Fifth Avenue, FL7, NEW YORK, New York, 10011, United States

Wall Street Finance Ltd (WSFx)

Unit 622, The Summit Business Bay – Omkar, Prakash Wadi, Opp. PVR Cinema, Chakala, M. V. Road, Andheri (East), Mumbai, Maharashtra, India
Back to top of page