5 Ways an MBA Can Advance Your Career in Tech
5 Ways an MBA Can Advance Your Career in Tech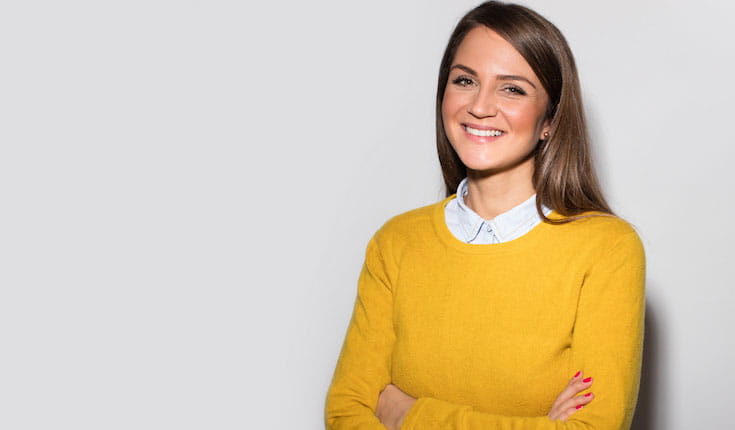 Technology companies, like Google, Amazon, and Facebook, are among the biggest employers of MBA graduates.
While other industries have been hit hard by the impact of the coronavirus pandemic, technology firms will continue to hire MBA graduates in 2021, according to GMAC's Corporate Recruiters Survey.
Tech firms value MBA graduates for their versatility, communication skills, strategic thinking, and ability to navigate the challenges of technological disruption. They're looking for data-savvy MBA graduates to shape their organizations and drive their growth.
Will an MBA help you get ahead in tech? The answer is undoubtedly 'yes'. An MBA will help you explore a variety of tech career paths, from the big tech companies to Silicon Valley startups.
How? Here are five ways an MBA can advance your career in tech.
1. You'll learn how to manage data
Big tech companies have redefined the way that data is harvested and managed in order to help companies make decisions. Leaders who know how to manage data, and use it to solve problems, are likely to build successful tech careers.
Amazon actively looks for graduates who can analyze data, according to IESE Business School MBA graduate and Amazon talent acquisition lead Jess Smith. "When you're working in the product space, being able to ask the right questions because you understand basic data flows, and how the structure of data generally works, is key," Jess says.
An MBA will not just help you build important data analytics skills, it will teach you how to apply it to business scenarios and make data-driven decisions. This attracts many professionals with engineering or mathematical backgrounds looking to develop the leadership skills to complement their technical knowledge.
Wesley Jackson worked as a data miner for an aerospace company before enrolling on The Lisbon MBA. He was drawn to an MBA to hone his soft skills as a way of accelerating into a leadership role in tech. Now a risks and payments analyst at Facebook, he combines both sides of his skillset.
2. You can hone your entrepreneurial instinct
Despite their mammoth size, many tech companies still operate like startups, aiming to be agile, lean, and adaptable, and value employees with entrepreneurial—or intrapreneurial—instincts.
Leadership is more horizontal and employees take on a great deal of responsibility for their own work. Employees who take the initiative and bring innovative ideas to the table really stand out.
Developing these entrepreneurial talents can start on an MBA. Many MBAs aspire to be their own bosses, fostering a more entrepreneurial approach at business school, as well as opportunities to launch your own ventures.
Diana Varvarici, an IESE MBA graduate, admits that it was entrepreneurship courses that led her to look at jobs in the tech industry. "It helped me to understand what the speed of tech is, the autonomy and the innovation that happens that doesn't happen in other industries," she explains.
Despite having enrolled when she was just 23, she quickly drew attention from big tech companies, first LinkedIn and now Facebook, where she's working as an enterprise account manager.
3. You'll learn to lead and work in a team
In a CNN interview, Facebook CEO Mark Zuckerberg said, "I will only hire someone to work directly for me if I would work for that person."
Tech companies value good leadership. For some, leadership skills come naturally, but for others, they're something you have to learn, practice, and hone.
This may be particularly true for candidates who come from technical backgrounds. An engineering degree will teach you all the technical knowledge you need to work in tech, but it may not teach you the soft skills you need to lead and work in teams.
Mechanical engineer Yash Gupta recalls how his MBA from UBC Sauder School of Business helped him develop a bespoke leadership approach, which he now deploys in his role at Amazon Robotics in Canada. "It helped me customize my work and leadership style to suit the needs of my teammates in a dynamic working environment."
4. You can get work experience at a tech company
Gaining work experience as part of your degree can be one of the most rewarding returns from studying an MBA. For students eyeing up notoriously competitive placements at companies like Google and Facebook, this can be particularly fruitful.
Business schools will give students opportunities to do consulting projects at large companies, as well as the tools and contacts to land top placements, which can be the first crucial step to advancing your career in tech.
Take Sabanci Business School MBA grad Birkan Icacan, who never thought he'd stand a chance at a tech career. During his MBA, he did projects at IBM Turkey and Turkcell (Turkey's largest mobile network). He's now worked for Google across the world for nine years, most recently based in New York City.
MBA careers don't have to start at large multinationals. UBC MBA Jose Hernandez interned at Vancouver startup TTT Studios during his MBA: four years later, he is now their CEO.
5. You'll gain durable skills
The business world moves quickly; technology moves even faster.
Longevity in the tech industry requires durable skills that will remain relevant, and more importantly, will allow you to navigate change. Given that business schools produce the leaders of the future, it's important that MBA programs teach skills that will endure shifts and changes.
On top of traditional subjects like finance, accounting, and marketing, an MBA will teach you to master communication, creative problem solving, and innovative thinking, among other useful skills which will serve you well throughout your career in tech.
While tech companies approach new ways of how technology can change our lives, they require humans to continue to drive these innovations and implement these changes.
Are you ready to make the next move towards your business school journey? Download our free guide for step-by-step guidance on how to get started.