Canada: A Leading Study Destination to Pursue MBA
Canada: A Leading Study Destination to Pursue MBA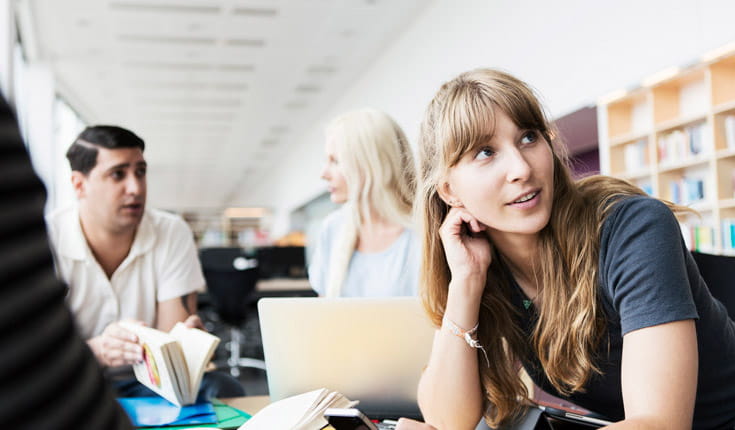 Learn more about educational opportunities for you in Canada.
Canada is one of the world's most popular study destinations for international students, offering a diverse variety of experiences and opportunities. One of the strongest characteristics of Canadian higher education is the consistent high quality across the country (most post-secondary education is publicly funded in Canada). Indian students increasingly see Canada as a destination for a high-quality education at an affordable cost, in a safe, welcoming, multicultural environment. If you are interested in completing a MBA, you will:
Gain leadership, decision-making, and strategic skills
Obtain the required training to advance your career to the next stage
Be ready to start your own business
Why an MBA in Canada?
Business schools in Canada offer a welcoming environment and high quality of life.
Opportunities to work, both on-campus and off-campus.
According to the Financial Times Global MBA Rankings 2018, 3 Canadian business schools are ranked among the top 100 in the world.
Canada's MBA programs are offered in a variety of options at 41 universities.
3 Canadian universities rank among the global top 100 (The Times Higher Education World University Ranking for Engineering & Technology 2019).
Canada ranks 7th in the world for Entrepreneurship and Open for Business according to Best Countries – U.S. News & World Report (2018).
Canada is the best country in the G-20 in which to do business over the five-year period 2015–2019, says the Economist Intelligence Unit (EIU).
Employment opportunities and Co-op Programs
Many Canadian universities collaborate with real world industries to enhance their curriculum as a part of work placement programs.
Over 50 Canadian universities offer business co-op programs that allow students to engage in productive work in their field of study and receive remuneration (Canadian Association for Co-operative Education, 2018).
Full-time international students who successfully obtain a study permit and are pursuing an academic, professional or vocational training program at a designated learning institution will be able to work, without a work permit

on campus
off campus for up to 20 hours per week during the regular academic session and full time up to 40 hours during regularly scheduled breaks

International graduates of Canadian institutions may obtain a Post-Graduate Work Permit (PGWP) after their studies, allowing them to work anywhere in Canada for up to three years.
If you want to stay in Canada as a permanent resident after you graduate, there are a number of immigration programs of interest to international graduates, each with its own requirements, in particular the Canadian Experience Class. If you have a Canadian degree and/or work experience in a skilled trade or professional or technical occupation in Canada, this program can help you immigrate permanently.
Canada is the 2nd easiest place to start a business in the world and the easiest place to start a business among G20 countries, according to the World Bank (2018).
Canada has been recognized to have the third highest employment growth in the G20 from 2005–2014.
Canada ties for 3rd place with Germany when it comes to the ranking of quality of education, quality of life, and job prospects for international post-secondary students according to a HSBC report on international education (2016).
Scholarships
Most Canadian business schools offer entrance scholarships based on past academic performance.
Eligibility for scholarships depends on academic merit and leadership qualities demonstrated through education, activities and work experience, though it may vary among business schools.
EduCanada MBA Showcase Tour 2019
The High Commission of Canada in India is pleased to announce the 2019 EduCanada MBA Showcase Tour. Once again co-organized with the Indo-Canadian Business Chamber (ICBC), this sixth iteration will visit New Delhi, Bengaluru, Chennai, Mumbai and Hyderabad. Canadian universities offering MBA programs to international students will be highlighting their course offerings, scholarships, student experience, accessibility, affordability, and career paths in an all-Canada context.
For more details related to EduCanada MBA Showcase Tour 2019 log on to www.educanadaevents.in.