Transitioning to Your Program
Transitioning to Your Program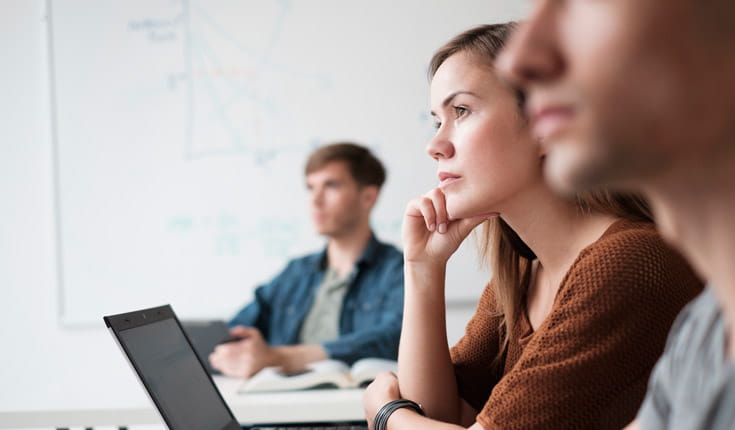 To make your transition to a graduate business student easier, have a plan in place.
Preparing for business school often includes major changes to your current lifestyle. To make the transition successful, have a clear understanding of both your career goals and priorities and discuss these things with people in your industry and program. Read on to hear graduate business admissions professionals share their advice on how hit the ground running in your program.
Discuss your career goals
As you commence work on your graduate management degree, start planning for your future career goals. Conduct informational interviews with people in the workforce and those that are already doing the job that interests you.
Prioritize your education
As a business school student, it's important to be in the right state of mind. For your own benefit, and the benefit of your peers, your first priority should be dedication to the program. Many students balance work and other activities but success in your program requires commitment to your education.
Talk to your peers
Talk to as many people as can who have already started your program. For example, if you are applying to a multi-year program, talk to students that have already completed their first year. Hear first-hand the lessons learned and trust the advice from your peers regarding the best pathway to success.