School Expert Q&A: Tepper School of Business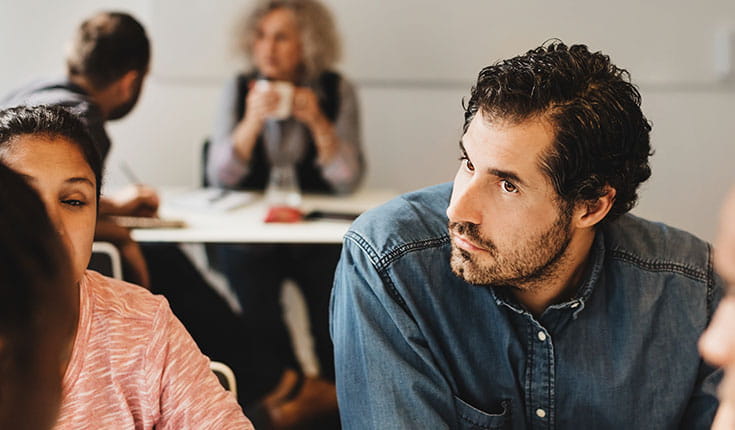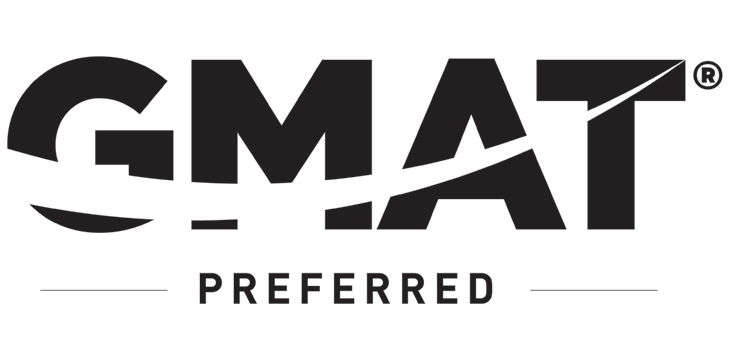 Get answers to your questions about graduate management education from admissions professionals across the globe.
Kelly R. Wilson is the executive director, Masters Admissions at Tepper School of Business, Carnegie Mellon University.
She joined the Masters Admissions Team in August of 2012. In her role as executive director, she brings over 13 years of admissions and recruiting experience to the Tepper School. Prior to her experience in Higher Education, Kelly worked as an account executive for Johnson & Higgins of Washington, DC and as a strategic change consultant for PricewaterhouseCoopers. Kelly holds a BA in Psychology from Grove City College, an MBA from George Mason University, and an MS-MIS degree from the University of Pittsburgh.
Kelly answers your questions below.
---
About the Program
Name of the school: Tepper School of Business at Carnegie Mellon University

School location: Pittsburgh, PA

Year school started: 1949

Global Ranking: BusinessWeek – Full-Time, 11; BusinessWeek – Part-Time, US, 3 / Mid-Atlantic, 1; US News, 19; Economist – US rank 12; International rank 17

Name of the program: Full-Time MBA, FlexTime MBA (Part-time On Campus), FlexMBA (Part-time Online/On-Site)
Admission Criteria
Preferred GMAT® score: All MBA applicants must complete either the GMAT or GRE exam. There is no minimum score required for either test.
Work experience requirement: Post-undergraduate work experience is not a prerequisite for admission. We seek diversity in all dimensions, including from "candidates without any post-undergraduate work experience" to "candidates with eight or more years of work experience." Candidates with post-undergraduate professional experience have, everything else equal, a better chance for admission, but we welcome applications from exceptionally talented and motivated individuals who may not have significant experience. Candidates with no or limited professional experience must be strong in other aspects of their MBA application to offset the lack of experience.
English proficiency requirement: The Test of English as a Foreign Language (TOEFL) or the International English Language Testing System (IELTS) is required of applicants whose native language is not English. The only exception is for applicants who have earned a degree at a university where the language of instruction is English.
Letters of recommendation: Two letters of recommendation are required. Choose recommenders who are able to provide specific and relevant information about your qualifications for MBA study.
Interview/Group Discussion: Interviews are granted by invitation only.
Others: Visit our website for additional information.
Application Process
How does one apply for the programme? To be considered for admission, you need to submit a complete application portfolio that includes the following documents:

Application form

Official transcripts from each college or university attended at both the graduate and undergraduate level

Two letters of reference

Official GMAT scores

Official TOEFL or IELTS scores (for applicants whose native language is not English)

Affidavit of financial support (only for students who are not US citizens or permanent residents)

Current resume

Employment record

Required essays

Application fee
Where do I get a copy of the Application form? www.tepper.cmu.edu/mbaapply
When does the application process start? Late August
What is the last date to apply? March 15, 2014 for full-time MBA applicants; June 1, 2014 for part-time MBA applicants
Admission Process
What is the range of GMAT scores for accepted students? 80 percent range is 630-750
Is there a requirement of 16 years of study prior to applying? We will consider applicants who hold a three-year undergraduate degree. In general, due to the highly competitive nature of our applicant pool, candidates with additional education beyond their three-year degree are more competitive.
What constitutes work experience? Candidates with post-undergraduate professional experience have, everything else equal, a better chance for admission, but we welcome applications from exceptionally talented and motivated individuals who may not have significant experience. Candidates with no or limited professional experience must be strong in other aspects of their MBA application to offset the lack of experience.
Is there a minimum cut off for TOEFL/IELTS/PTE test scores? 100 on the TOEFL IBT, seven on the IELTS.
Who should letters of recommendation come from? If you are currently a full-time student or a recent graduate (within the past year), you may submit one recommendation from an academic source. If you have completed more than one year of full-time, post-undergraduate work experience, you should submit at least one recommendation from a supervisor. Recommendations from friends, family members, or acquaintances not able to evaluate applicants on an academic or professional basis are unacceptable.
When should I expect an invitation for an interview? Candidates may be invited to interview any time until the decision release date.
Who should I contact if I have a question regarding my application status? Write to mba-admissions@andrew.cmu.edu.
Fees & Other Expenses
What is the estimated cost for the entire program for a foreign student? Tuition and fees for the Full-Time MBA program are $113,536 (based on 2013-2014 rates for the Full-Time MBA cohort entering Fall 2013. Tuition and fees for students entering in Fall 2014 have not yet been established.). This tuition is the total amount for the program and is charged on a per-semester basis. For detailed tuition and financial aid information visit www.tepper.cmu.edu/gradaid.
What is the cost of living for the duration of the program? An estimated cost of attendance can be found here.
Are there any job opportunities on campus that can be pursued while the programme is on, to lower the overall cost impact? Yes. Students typically pursue these types of opportunities after the first two mini-semesters are completed.
Financial Support Options
What are the scholarship options available for the students? Through the generosity of alumni, friends, corporations, and foundations, the Tepper School of Business offers numerous scholarships and fellowships to full-time MBA candidates who exhibit a high degree of potential for success in the program and in their careers. The criteria for each award differ, but generally, recipients are selected based on superior academic performance, as well as their personal and professional background. All admitted students are reviewed for merit based scholarships.
What are the criteria for determining scholarship applications? All components of the application and admissions process are reviewed when making scholarship decisions.
What are the options of availing a loan? Students may apply for federal and/or private education loans and must meet all eligibility requirements. International students may borrow private (non-federal) loans and must have a credit-worthy cosigner, who is a US citizen or permanent resident of the US. Total education loans must not exceed the cost of attendance less financial aid from all sources.
What is the amount of loan that a student is eligible for and what are the documents required?Varies.
How many intakes in a year and when? Students matriculate once per year in August.
Size of the intake? Typically, the full-time MBA class is approximately 200 students.
What is the % of foreign students in an average class/intake? 32 percent.
What are the specializations available? Accounting, Business Analytics, Communications, Economics, Entrepreneurship, Ethics and Social Responsibility, Finance, Information Systems, Management and Strategy, Management of Innovation and Product Development, Marketing, Operations Management, Operations Research, Organizational Behavior, and Technology Leadership
What percent of the batch finds jobs within three months of graduation? 92 percent.
What is the mean starting salary of a class after graduation? $107,700.
What are the key sectors represented in recruiters for this programme? Functions include: Consulting, Finance, Marketing, Operations, Entrepreneurship; Industry: Consulting, Technology, Financial Services, Consumer Products, Manufacturing, and Energy.
For further questions regarding admissions, programs and application process at Tepper School of Business at Carnegie Mellon University, write to mba-dmissions@andrew.cmu.edu.