The 2019 B-School Events You Don't Want to Miss
The 2019 B-School Events You Don't Want to Miss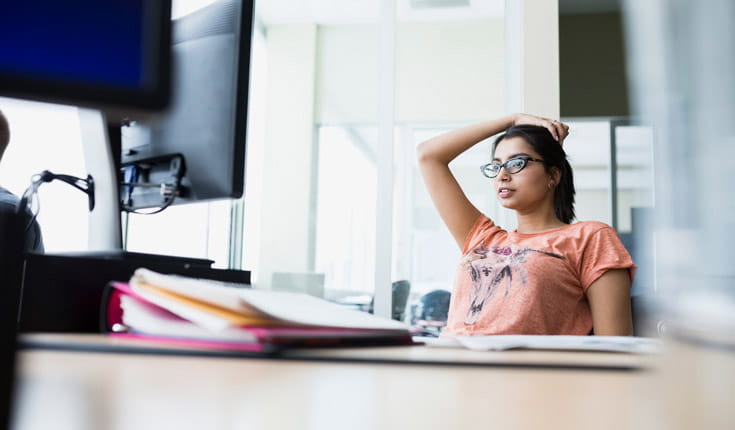 Attending b-school events with admissions officers, deans, and alumni is a unique opportunity to obtain valuable information that isn't available online. It's also a chance to create influential relationships with the admissions personnel at the institutions that interest you. Meeting face-to-face puts a real person behind your application, which can help set you apart during the admissions process. From information sessions and campus tours to conferences and webinars, browse these upcoming events and take advantage of networking opportunities with reps from your top-choice schools.
1. The MBA Tour
The MBA Tour events bring the admissions directors to you. Attend these premier MBA recruiting events to take advantage of "MeetUps," which are invitation-only, small-group meetings with admissions personnel. With more than 60 MBA events hosted in over 30 countries, you can tailor your schedule based on where you are, and where you want to be. Plus, complimentary registration means your wallet won't take a hit. Find The MBA Tour events near you.
2. QS World MBA Tour
The QS World Tour convenes more than 400 business schools across 85 cities in seven regions. Meet with admissions officers and alumni to get advice on your admissions strategy, learn how to improve your Graduate Management Admission Test™ (GMAT™) score, and get access to $7 million in scholarships. Click to find a QS World MBA Tour event near you and explore their other offerings, such as QS Connect MBA and QS Women in Leadership.
3. Access MBA
Access MBA operates a variety of online and in-person events to meet the needs of nearly all prospective b-school students. Choose the event that best supports your goals and aspirations: Access MBA Tour, Access EMBA Tour, North American Schools on Tour, Global Online Events, or MBA Chat Sessions. View the upcoming Access MBA events.
4. Inside the MBA
Learn how to choose the program that's right for you and how to navigate the complex world of b-school admissions when you attend an Inside the MBA event. Explore your school options, meet with admissions personnel, and connect with fellow candidates. Bonus: Inside the MBA offers up to $80,000 in scholarships to qualified applicants who attend these events.
5. GMAT on the Road in Europe
Talk to world-class universities and learn about their programs, life as a student, and scholarship opportunities. Join the makers of the GMAT exam for free, comprehensive information sessions, or talk to them at their table to better understand the GMAT exam, how it works, proven preparation strategies, and how your scores are used in the admissions process and for scholarship opportunities. Click to find out more about GMAT on the Road in Europe.
6. CentreCourt MBA Festival
The CentreCourt MBA Festival provides access to top schools so you can learn how to shine during the admissions process. Events include interviews, panels, workshops, and school interactions that all take place in a relaxed setting. Hosted by Poets & Quants and Matt Symonds, bestselling MBA author and columnist, you'll have access to resources that help you make the best first impression at b-school events.
7. Forté Forums
Forté Forums are free events held annually in 11 cities across the US. These special events are designed for women who are considering an MBA and offer information about the value of an MBA, whether you're looking to accelerate your career or change tracks.
8. The Consortium
The Consortium is a nonprofit organization that connects people, schools, and companies that are committed to increasing diversity in education and business. Membership offers unique access to 19 top MBA programs as well as a streamlined application for up to six Consortium schools and eligibility for tuition fellowship.
9. In-person and virtual events hosted by b-schools
Use mba.com's Event Search feature to find and register for in-person and online events hosted by the schools and programs that interest you most. Plan to connect with other prospective students, alumni, and school officials during open houses, coffee chats, campus tours, boot camps, webinars, and even breakfast, brunch, and dinner meetups.

Whichever event you decide to attend, make sure that you research the attendees and understand which schools and programs will be represented. Come prepared with thoughtful questions and make sure you're prepared to discuss your goals and aspirations for pursuing graduate management education.