What Motivates You Tool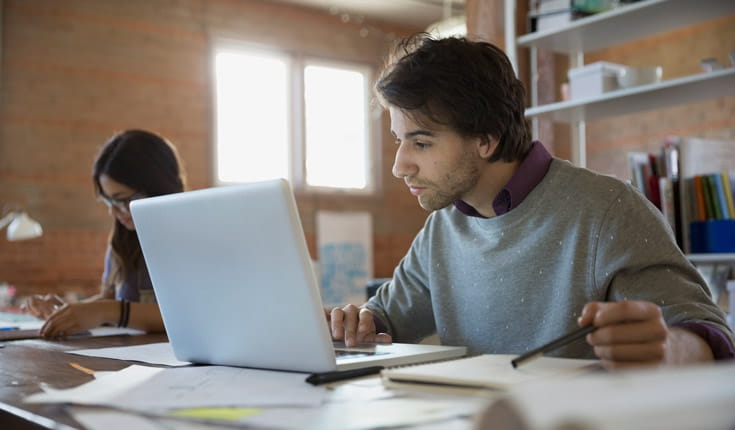 Discover what motivates you
We know that making choices about graduate business school can be difficult. To help you figure out what motivates you, take our short questionnaire. By answering seven questions, we'll be able to help you choose the programs best suited to you and that help you reach your personal goals.
What is the tool based on?
In 2016, we completed a global study to understand more about what motivates people from all over the world to pursue graduate management education. After engaging with 5,900 people, all of whom had applied for graduate study within the past two years, we identified seven different groups. Members of each group have chosen their MBA or specialty Master program for similar reasons, and have a similar mind-set and attitude towards their study.
What information do we collect?
In order to determine which group you belong in, we'll show you seven different groups of five statements. For each, you will select which of the statements best describes you and which least describes you. In addition to your responses, we'll ask you to enter your email and will determine your physical location by using your IP address.
How do we use the data?
We'll use your responses to the seven questions to determine which group you are part of. This enables us to direct you to content we believe you'll find particularly useful and tailor our communications with you. By giving us your email, you are also agreeing to receive information about the GMAT exam, management education, and other offers and promotions from GMAC. You can edit, opt out or change your communication preferences at any time by logging into your mba.com account.
Who do we share it with?
If you complete the segmentation tool via a school website and give your consent to the sharing of your information, we will send the following to the school: your email address, the group you belong to (based on your responses), your location (determined from your IP address), and the date you responded. The school may use this information for recruitment or other marketing purposes.
Graduate Management Admission Search Service™ (GMASS™)
If you have chosen to participate in the GMASS service through which schools and other organizations can contact you based on your profile (for example, with information about graduate management programs that may be of interest to you), we will also update your mba.com account information with the group that you most closely align with, which will be shared with organizations participating in the GMASS service.
You can opt into or out of GMASS at any time by logging into your mba.com account or by contacting GMAC Customer Care. You can also contact us if you have any questions regarding this tool. Please review our privacy statement for more information regarding our privacy practices and if you have questions, contact privacy@gmac.com.