Time is On Your Side With the Executive Assessment
Time is on Your Side with the Executive Assessment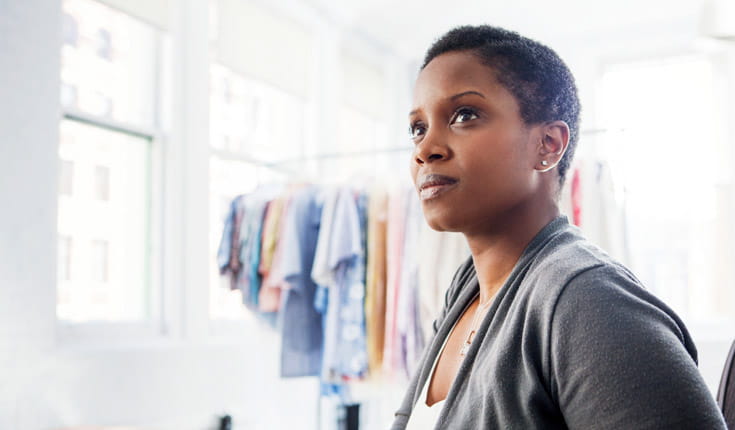 Especially in this crazy year, juggling the demands of work and home can feel like a huge challenge. And now, with the holidays right around the corner, your time probably feels even more crunched than usual. You may be wondering: how will I ever find the time in the new year to meet the application deadlines for the MBA programs I'm interested in?
Thankfully, the Executive Assessment was designed with you in mind. From the makers of the GMAT™ exam, the Executive Assessment provides business schools with a snapshot of your readiness based on your career experience. The best part: it requires minimal prep, is easy to schedule, and takes just 90 minutes to complete.
Minimal prep to help you meet your MBA application deadlines
The MBA programs that accept the Executive Assessment don't expect you to earn a perfect score. Rather, admissions committees use your assessment results to evaluate your potential for growth and to aid in their holistic understanding of your fit for their program.
Like the programs you're applying to, the Executive Assessment values the knowledge and real-world experience you will bring to business school. As a result, there is only minimal preparation needed to get started on your journey. In fact, many feel ready to take the test after 15 to 20 hours of studying, while some commit up to 30 hours.
Pro tip: Focus your limited prep on simply becoming familiar with the various question types you can expect on your assessment day. These free sampler questions are the perfect resource to help you get started. When you're ready, up your game with the Executive Assessment Official Prep to build your confidence for your test day.
Schedule your assessment for when it's convenient and enjoy flexible rescheduling
When it comes to finding time in your calendar, the Executive Assessment offers the convenience and flexibility you deserve. The Executive Assessment Online—the take-at-home version of the assessment—is now accepting appointments through April 2021. Testing appointments are available around the clock—so even the busiest executives can make it work. What's more, you can schedule an appointment as little as 24 hours in advance.
But let's be honest—with the way your schedule is, it's hard to say for sure if the date and time you choose will continue to work for you. Because the Executive Assessment is designed with you in mind, you can reschedule your assessment appointment for no charge up to 48 hours before your appointment, and there's no limit on the number of times you can reschedule.
The assessment itself takes only 90 minutes
The assessment takes less time than an average movie—just 90 minutes. It's composed of three sections, each taking 30 minutes:
Integrated Reasoning measures your ability to evaluate information presented in multiple formats from multiple sources.
Verbal Reasoning measures your ability to evaluate arguments and to read, understand, and edit written material.
Quantitative Reasoning measures your ability to analyze data and draw conclusions using reasoning skills.
Set a timeline for your prep and applications with our free application guide for working professionals
Time is on your side with the Executive Assessment. With its minimal prep, flexible scheduling, and short duration, even the busiest of professionals can find the time to make it work for their jam-packed calendars.
But what about the other aspects of your applications? mba.com's got you covered.
In our free guide, MBA Application Guide for Working Professionals, we give you the information and guidance you need to craft applications for Executive MBA, Part-Time MBA, or Online MBA programs that elevate your story and help you stand out from the pool of other qualified applicants. Use the guide's application checklist to set a timeline for your assessment prep and to complete your other admissions requirements, like essays, letters of recommendation, and more.