Part-Time MBA Programs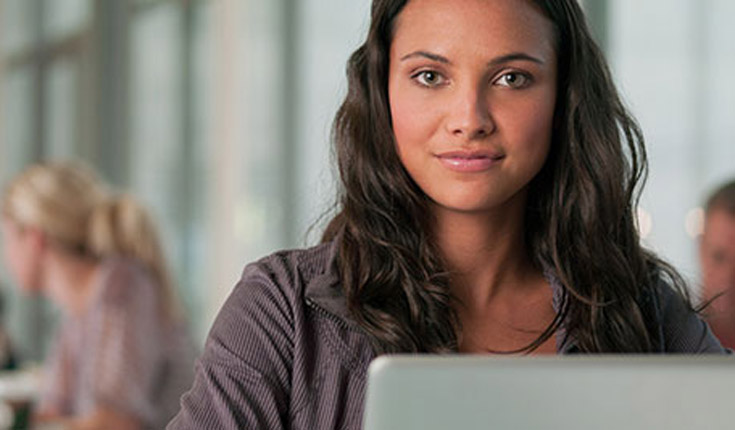 Part-Time MBA programs offer balance and flexibility to help you reach your goals.
It's all about balance. You know that your MBA can set you apart and help you take the next steps in your journey, but how do you find the time—without putting your career on hold? Part-time programs are the answer, with lockstep and self-paced options.
Take a look at a few facts about part-time MBA programs to see if they can be the right fit for you and your busy lifestyle.
Your Time Commitment – Part-time MBA programs typically run year-round, with classes scheduled outside normal business hours. You can choose how many classes you take each semester, with most candidates opting for one or two, completing the program in four or five years.
Your Peers – An overwhelming 89 percent of part-time program global applicants in 2017 are working professionals1. With busy schedules, the demands of work and for many, family, a part-time program offers the right balance and creates a common bond for many candidates.
Learning Opportunities – There are generally two types of part-time programs—lockstep and self-paced. Lockstep programs have continued to grow in popularity in recent years, while self-paced programs have reported a decline in applications1. At many schools, in a part-time, lockstep programs you will enroll with a cohort, helping you begin your experience with a community and a network, who will move through the program with you. Self-paced programs offer more flexibility and in some cases, accelerated coursework.
52% of part-time self-paced students receive employer support1
The Experience – Part-time MBA programs offer the same core of business fundamentals and multi-disciplinary electives as full-time programs. The part-time MBA classroom often becomes a real-world incubator for challenges that you may be facing if your career today. Together, with the faculty and your classmates, you can explore solutions to these problems and put the new skills you are learning in the classroom to work even before graduation.
Is a part-time program right for you?
Flexibility is the key for many candidates who choose a part-time program, and for many, that outweighs any drawbacks. With the flexibility that allows you to enroll in a part-time program, you likely won't have the opportunity to participate in an internship or benefit from some campus services, like career counseling.
Most part-time classes meet in person, so distance learning will likely not be an option for you. You may also find that scholarships are not available to part-time students, but your employer may offer tuition reimbursement or other kinds of support as you make the commitment to earn your MBA.
1Graduate Management Admission Council (2017) Application Trends Survey.