Three Ways You Can Learn from Other GMAT Test Takers
Three Ways You Can Learn from Other GMAT Test Takers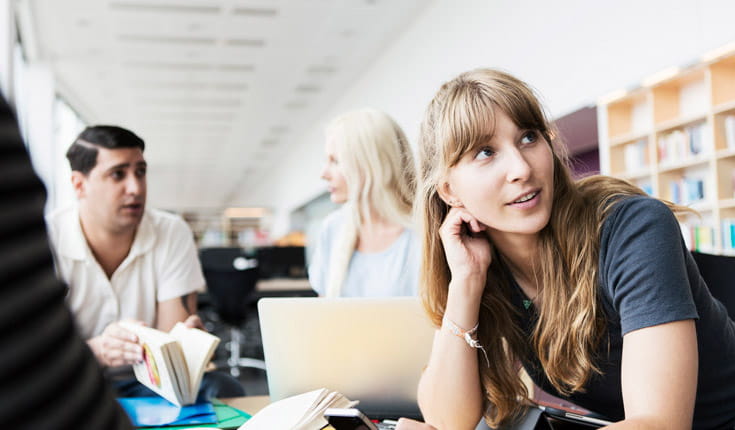 The GMAT™ exam is often a crucial part of business school applications.
A high GMAT score can open doors to the world's best business schools and even help when applying for merit-based scholarships. Doing well on the GMAT exam usually comes down to the right preparation. While you have to sit for the actual exam alone in one of over 600 test centers worldwide, you don't have to study and prepare for the exam all by yourself. Here are three ways you can work with former and future GMAT test takers to boost your preparation.
1. Form a GMAT study group
Studying with peers who are preparing for the same exam can help you stay motivated and give you a push to go the extra mile and achieve a great GMAT score. Further, working through GMAT questions together and analysing different ways of solving a problem can be of great value. There are usually multiple ways to solve a GMAT question and discussing different approaches and explaining your solution to others helps broaden your problem-solving skills.
2. Reach out to friends or colleagues who have already taken the GMAT exam
Former test takers are another great resource to inform your preparation. Former test takers might have encountered (and overcome!) the same difficulties you are facing and can give very specific and personal advice for your GMAT preparation. Finally, they can tell you all about their experience at the test center and provide tips to reduce any anxieties you might have.
3. Speak to our digital GMAT ambassadors
If you're not surrounded by peers who are currently studying for the GMAT exam or have already taken it – we've got you covered as well. Our digital GMAT ambassadors have all taken the GMAT exam recently and are happy to assist prospective test takers with their GMAT questions or other business school related topics.
Our ambassadors are looking forward to your messages.