Everything You Need to Know About the GMAT™ Online Exam
Everything You Need to Know About the GMAT™ Online Exam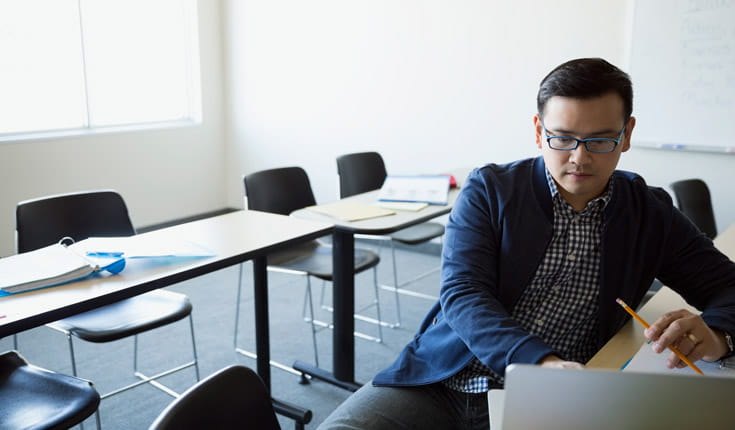 Beginning September 23, you will have the opportunity to retake the GMAT™ Online exam, increasing the number of attempts from one to two.
Today, the makers of the GMAT exam made effective policy changes that increase the flexibility and convenience of taking the GMAT Online exam as the online test transitions from meeting the immediate needs of the last admissions cycle to providing test takers and schools with ongoing support throughout the current cycle into 2021.
"It's important to us that candidates feel confident to be at their best on exam day, whether in a test center or at home, and the ability for candidates to retake the online assessment is consistent with that mission," says Vineet Chhabra, senior director and head of the GMAT product at the Graduate Management Admission Council. "This change brings with it the opportunity for test takers to improve their score, while also providing peace of mind and the flexibility of having an online retesting option should there be uncertainty of test center availability."
GMAT Online exam policy changes: What's new
Here's what's new, effective today:
Ability to retest. You can now take the online exam twice, a minimum of 16 days apart. Online exam attempts will count toward your lifetime limit of 8 total GMAT exam attempts. Online exam attempts prior to September 23 will not count toward your lifetime limit.
Price change. The cost of the GMAT Online exam is now US$250 to bring it in alignment with the in-person exam.
Reschedule and cancellation fee. These fees are now reinstated after having been waived prior to September 23. The fee to reschedule the GMAT Online exam appointment will be US$25 with a US$100 fee to cancel an exam.
For more information, visit the GMAT Online exam page.
Everything you need to know about the GMAT Online exam
Here's a tidy summary of what you need to know about the GMAT Online exam, including how it differs from the test center based exam, what you can expect on test day, and more:
It's still the GMAT exam
You can take the online exam with the confidence that schools will view your scores the same as they do the test center-based exam. The score scaling for the Section Scores and Total Score are identical, so your GMAT Online exam scores are directly comparable to scores from the test center-based exam.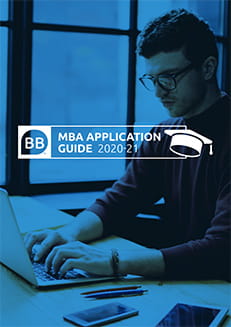 The GMAT Online exam has the same Quantitative, Verbal, and Integrated Reasoning sections as the test center-based exam (in that fixed order, no Analytical Writing Assessment), with the same number of questions and time for completion. That means you can feel confident that the same test prep materials designed for the test center based exam will serve you well in preparing for your online testing experience.
Not sure how to get started? Check out our 8-week Study Planner.
Including time for check-in, the entire GMAT Online exam experience takes about three hours. You're allowed a five-minute break before the Integrated Reasoning section, during which you can access water, but not your phone.
The online exam is available in most locations, with the exceptions of Mainland China, Cuba, Iran, North Korea, Sudan, and Slovenia due to regulatory and local data privacy rules.
Take it at home on your PC or Mac
You're able to complete the GMAT Online exam in the familiar space of your home or office, so long as you're in a walled room with a closed door. No one else may enter the room while you are testing. Review the prepare your test-taking environment page prior to testing day to ensure you'll be ready to go.
The GMAT Online exam can be taken on both Windows and Mac personal computers and laptops. Before test day, take a moment to do a simple system test and review the system requirements to ensure you're able to take the exam on your computer, and be sure to have a power cord plugged in if you're taking the exam on a laptop.
During your GMAT Online exam you will have access to an online whiteboard to work through equations, use for scratch work, and take notes on.
Learn more about the online whiteboard and use our online whiteboard practice page to get familiar with it before your test day!
Online proctoring ensures exam integrity and security
The GMAT Online exam is remote proctored, meaning human proctors (supported by AI technology) monitor your session and workspace throughout your session via live video and audio feed, which is recorded. Your identification will be authenticated during check-in via a valid government-issued ID with a recent, recognizable photo (for example, passport or driver's license) and facial recognition technology.
This all ensures the integrity and security of the exam, and fairness to all test takers.
Review the security measures page for more details. The testing platform adheres to local privacy and data laws in 190 global locations, so you can rest assured that your private information is safe.
Select your programs after you know how you did
You'll receive an email with your official score report within seven business days, which will include your individual Section Scores and Total Score, as well as your percentile scores.
Included with the online exam is the ability to send your score to an unlimited number of business school programs. You will choose your programs after you receive your official score via email, and your programs will receive your scores within seven business days. For more information, review the GMAT scores and score reports page.
Retesting and score cancellations are not available, except in the case of verified technical issues.
Testing appointments are available around the clock
A benefit of the GMAT Online exam is that it offers the flexibility and convenience of being able to take it 24 hours a day, 7 days a week. You can register for an exam appointment up to 24 hours before.
Now's the time to take a meaningful leap in your life and career. Register for the GMAT Online exam today!
Key Pieces of My Application Guide
Get expert advice on your MBA resume, completing your application, and tips for your interview.