Why Engineers Should Pursue an MBA versus a Masters Degree
Why Engineers Should Pursue an MBA versus a Masters Degree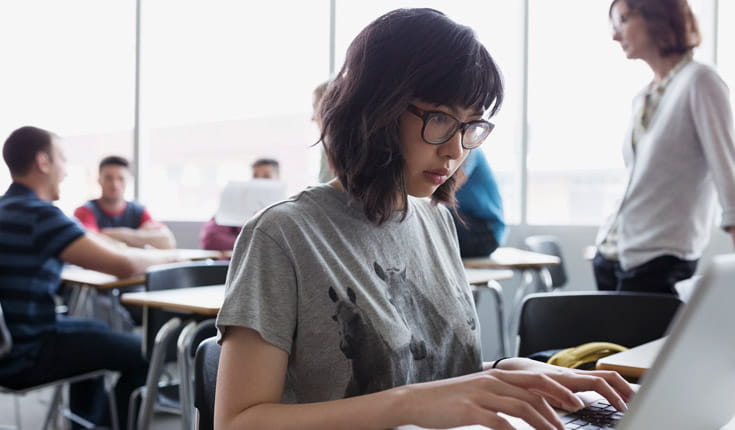 Should engineers pursue an MBA or a master's in engineering management?
Engineers make the world work. While there are many different specializations, all engineers share one thing in common: They've spent years honing their science.
Unfortunately, many engineers have far less experience with managing people and navigating complex business environments—but many are thrust into such roles during the mid-to-advanced stages of their careers. This is where an MBA comes in. Many engineers are making themselves extremely marketable by adding an MBA to their list of credentials.
A master's in engineering management is another viable option for career engineers. As a newer option developed by engineers themselves, the master's in engineering management aims to complement STEM backgrounds with business skills.
Should you pursue an MBA, or a master's in engineering management? Read on for some important considerations.
Choose a path that matches your career goals
If your career goals require managing teams of people or multifaceted projects, or if you want to start your own business someday, the MBA is the logical choice. For those interested in research or planning to conduct their entire careers within engineering departments, then a master's in engineering management may make more sense.
MBA candidates with engineering backgrounds make up the second largest population of students at Rutgers Business School. Engineers—both domestic and international—come from a wide variety of backgrounds (civil, mechanical, chemical, etc.). These students already have the quantitative and problem-solving skills that companies crave, with room to grow in soft skills such as teamwork, leadership, ethics, communication, critical thinking, negotiation dynamics, and strategic planning. These are all highly valuable skills that you would learn in an MBA program.
If you're a more introverted engineer who needs practice pitching ideas and inspiring teams toward higher levels of performance, an MBA will teach you many of the essential skills to succeed in these lines of work.
🔬 Read more about how an MBA can advance your STEM career
Unlocking your entrepreneurial spirit
An MBA can help unlock an engineer's business acumen. Engineers are builders and problem solvers. Many have ideas for great products or businesses, but they don't have the necessary skills to make their dreams a reality. That is where an MBA can help jumpstart the process; it can give you the confidence and knowledge to bring a product to market.
On the flip side, if you want to remain in a more traditional engineering firm or already have plenty of room for advancement in your current engineering role, then a master's in engineering management will keep you firmly placed in the engineering field—with augmented business management skills.
⚙ Find out if engineers need an MBA or business master's degree
Want the inside scoop on how to begin your business school application journey? The first step is determining which program is right for you. Our free guide, Finding Your Best Fit Full-Time MBA Program, gives you the expert tips and guidance you need to narrow your options and identify the programs that make the most sense for your goals.