Should I Get a Master's In Human Resources?
Should I Get a Master's in Human Resources?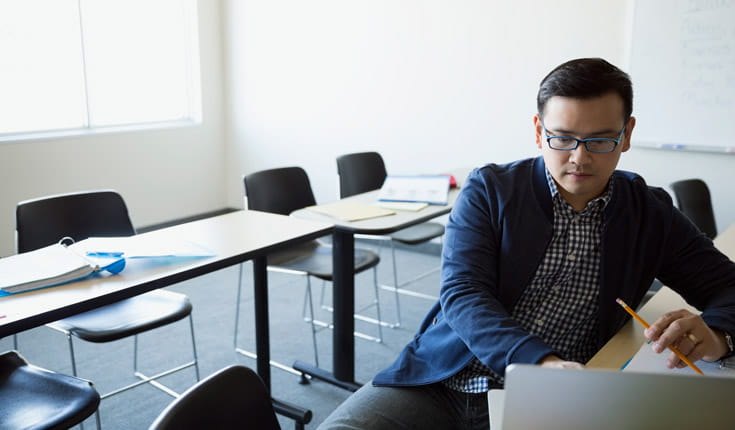 In today's global workplace environment, cross-cultural differences and complex labor relations have put human resources professionals at the forefront of organizations. Whether companies need to secure top talent, negotiate benefits packages, or facilitate organizational change, they rely on human resources professionals to manage their most valued asset: their people.
As HR continues to grow and evolve in complexity, organizations are increasingly seeking out master's degree holders. Companies benefit from the expertise that accompanies an advanced degree, and degree holders also benefit—in more ways than one.
1) Better Job Prospects
According to the U.S. Bureau of Labor and Statistics (BLS), human resources management is expected to grow at a rate of 7% from 2018 to 2028—faster than average for all occupations. And having a master's in human resources only improves your opportunities of landing a great job. Search for master's in human resources jobs on employment websites such as Indeed.com and you're likely to find dozens of pages filled with opportunities reserved specifically for advanced degree holders. Focused coursework and hands-on experiences give graduates the skills and leadership qualities needed to deliver the results that organizations demand. From compensation to labor relations to professional development, the options are endless with a business master's degree in human resources.
2) Specialization
There's no question that HR is a broad field with a breadth of career options for generalists and specialists alike. If you're interested in a particular area of HR, there's a variety of Master in Human Resources degrees that allow you to specialize. For instance, some programs focus on organizational behavior, information systems, or industrial relations. Additionally, most programs offer the ability to tailor your studies to match your individualized career goals. By acquiring a highly specialized skill set, you can establish an area of expertise, which gives you a competitive edge and enhances your opportunities for leadership.
3) Career-Boosting Connections
In any field, landing a job can have more to do with who you know than what you know. Part of the value in earning a graduate management degree like an HR master's is the network you will become a part of and the powerful personal and professional connections you'll make. These often include getting to know people from diverse backgrounds, cultures, and countries. Building a strong global network is essential to success in nearly every occupation, but in the human resources profession particularly, your network is a vital asset and part of your stock in trade. By pursuing a Master's in Human Resources, you can get a jump start on growing your network and have access to others who can help boost your career.
4) Increased Income
As is the case with any graduate program, you want to make sure you see a return on your investment. Not only does a master's degree in human resources improve your job opportunities—it increases your earning potential. According to PayScale, master's degree holders in HR start out at an average of $13,000 higher than bachelor's degree holders in HR. Since a master's in human resources gives you a basis for a higher starting salary, it allows you to increase your earning potential faster. And if you specialize in one of the higher paying areas of HR, you can earn over $200,000 annually.
5) Convenience
If you're like many professionals, you may worry that taking time to pursue a graduate degree will stall your career—and your income. But now more than ever, there are a range of master's programs in human resources that accommodate working professionals. If you're interested in graduate school but want to continue working many programs cater to part-time or full-time working professionals. And, to make things more convenient, class formats come in a range of options, whether they're in-person, online, or a hybrid of the two.
Find the Right Fit
It's not just about finding a graduate program, it's about finding the right graduate program. Create an account and begin
exploring your options with Program Finder
and see if there's an HR master's program that's a perfect fit for you.