Engineering to MBA: Make Yourself Uncomfortable
Engineering to MBA: Make Yourself Uncomfortable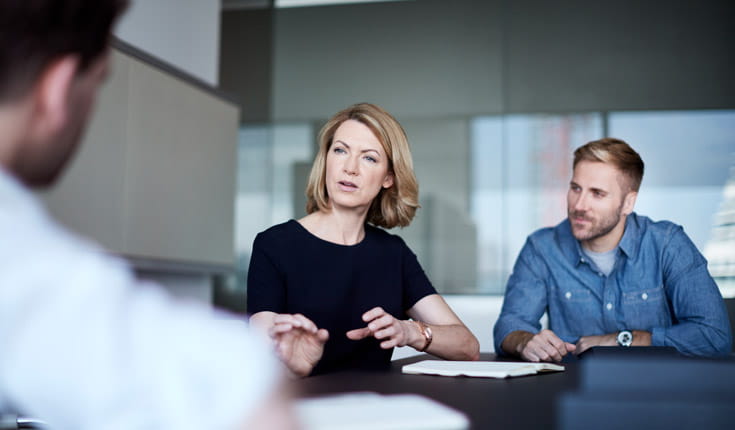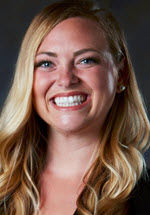 Q & A with Karin Lilliedahl, Full-time student, Carnegie Mellon University, Tepper School of Business.
Watch the Engineering to MBA Google Hangout with Karin.
---
What was your undergraduate engineering major specialty (electrical, mechanical, etc.)?
Industrial Engineering.
Tell us about yourself (who you are, where you are from, how you got to where you are today)?
I grew up in York, PA, home of the York Peppermint Patty. I was a lifeguard in high school and worked in the snack bar where I was constantly trying to make the processes more efficient. I was always good at math and science, so my parents suggested I looked at engineering programs. After about a year of researching schools, I decided on the University of Pittsburgh. I interned with Accenture and decided I wanted to take my full-time job at an engineering company. I chose Siemens and completed a two-year leadership development program focused on process improvement, sales and marketing and engineering.
What's your dream career?
Owning and operating a craft brewery… or COO at Disney.
Why Business School?
I've known since I was a little girl that I wanted to grow up to be a business leader, and business school was the only logical way to get there.
What was your career before business school?
I worked as a Sales Engineer/Account Manager for Siemens Industry. I sold automation solutions in a variety of industries, but primarily chemical processing, in Western, PA, Ohio and Michigan.
Did you know in undergrad that you wanted to go to graduate business school?
Yes, I am a planner. I've had an evolving 5-10 year plan since I was 18, and business school was always on it.
Being an engineer allowed me to work in a variety of industries.
Where would we find you when you're not in class?
At the gym or cooking or watching some Netflix with my boyfriend during the week. On the weekends, I typically am trying new restaurants and bars with my friends, traveling or taking much needed naps.
How did your engineering experience help you stand out as a business school applicant?
There are so many different types of engineering, but at the end of the day, we all learned how to logically and effectively solve problems. Being an engineer allowed me to work in a variety of industries, in cross-functional teams, and interact with all different levels.
Which skill sets from your engineering background do you think are your strongest assets in business school?
My ability to know and understand the audience I am talking to, and my ability to map out a solution. As an engineer, one encounters and must relay technical information to people who may be more or less technical than them. Understanding the right amount of detail to give and how to relate it is critical to getting one's point across in both engineering and in business. Secondly, a lot of interviewers ask case questions. An engineering background is extremely helpful in solving/answering these cases.
How did you fit studying for the GMAT™ exam into your busy schedule?
I convinced my manager to put scoring over a 700 as one of my goals for my rotation during my leadership development program. I studied at lunch and in my free time at work. I also brought my GMAT book to the gym with me to practice verbal.
What's your best GMAT study tip?
Doing practice tests were the best help for me. I also went through and created a sheet of all of the math formulas that I knew at one point but had forgotten. It only took a few problems to get back into the swing of things. I also recommend taking it as close to undergrad as possible. It lasts for five years!
What's your remedy for pre-test nerves?
Get a good night's sleep! It will be okay! Also, make sure you see a friend, family or significant other before the test and get a good hug or maybe even a "pump-up" speech.
How well-prepared for business school do you feel, after studying for the GMAT exam?
I actually took the GMAT four years before coming to business school. Tepper does a really great math review prior to starting class, so that was the biggest help. Overall, being an engineer gives you a great advantage on the quant end.
What advice do you have for other engineers who are planning go to business school?
Be open! Come to business school to make yourself uncomfortable. You are here to better yourself. If you don't like public speaking, take a communications class. If you've never been out of the country, travel. Make friends with the people you never expected to be friends with. It is an amazing place to do the things you never thought you could do.
What was your biggest challenge you had to overcome? Biggest reward you reaped?
My biggest challenge is time management. I want to do everything, and I've had to learn that it's just not possible. Business school has taught me how to prioritize. The biggest reward is by far being elected as my class's Vice President.
What resources did you use to research graduate business schools and programs to which you applied or may apply?
I used everything. I looked at each school's website, I used GMAC.com, I talked to friends who had gone to business school, I reached out to alumni, and I visited campuses. I highly recommend sitting in on classes and talking to current students. Make sure you know what schools specialize in and what you're looking for. I made sure I knew my decision making criteria before starting my research and then I created a weighted decision matrix based on what I learned and used that to decide where to apply.
Does your school have activities, courses or clubs for students interested in engineering and an MBA?
Yes! Tepper is very "engineering friendly". We have tons of clubs for engineering interests… Business and Technology and Data Analytics are my favorites. We also have a lot of cross-campus events to interact and do case competitions which involve engineering concepts. We actually have a team of business students and engineers participating in the SpaceX Hyperloop competition.