Job Outlook for Business School Graduates
Job Outlook for Business School Graduates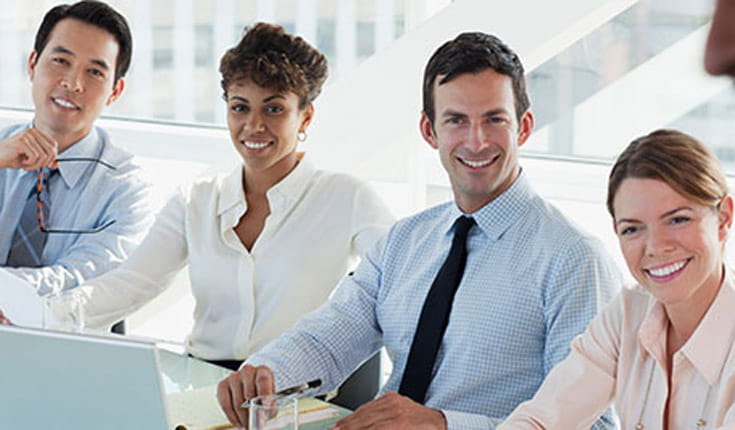 Alumni not only have jobs upon graduation, they have well-paying jobs.
Every year, the Graduate Management Admission Council (GMAC) surveys graduate business school alumni, including alumni from the most recent graduating class as well as alumni who have been in the job market for decades. Take a look at what you can expect to earn with your degree below, and then learn more about where alumni are working and how satisfied they are with their jobs.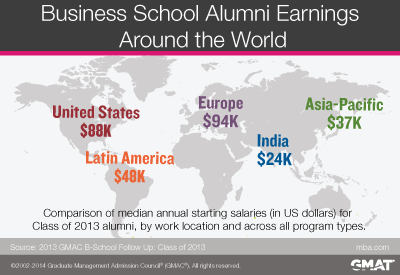 Here are the highlights from our survey of recent alumni from the class of 2013.*
Graduate business school alumni have jobs
Ninety percent of the class of 2013 have jobs; this figure includes five percent who identified themselves as self-employed/entrepreneurs. Three-quarters (74%) of the class of 2013 said they could not have obtained their job without their management education, a finding that echoes results in previous years.
Graduates are getting jobs in many different industries
Class of 2013 alumni found job opportunities across industries, and are working in:
Products and services (21%)
Finance and accounting (19%)
Consulting (17%)
Technology (15%)
Manufacturing (9%)
Government/nonprofit (8%)
Health care or pharmaceuticals (6%)
Energy and utilities (5%)
Degrees yield value and job satisfaction
Ninety-six percent of the class of 2013 alumni rated the value of their education good to outstanding and the vast majority (96%) of the class of 2013 would recommend a graduate management education to others.
Education develops needed job market skills
The vast majority of the class of 2013 alumni feel their education developed their qualitative (95%) and quantitative (92%) skills, expanded their network (90%), and prepared them for the job market (90%).
---
*GMAC (2013)
B-School Follow Up: Class of 2013