Five Things You Can Do With A Graduate Management Degree
Five Things You Can Do With a Graduate Business Degree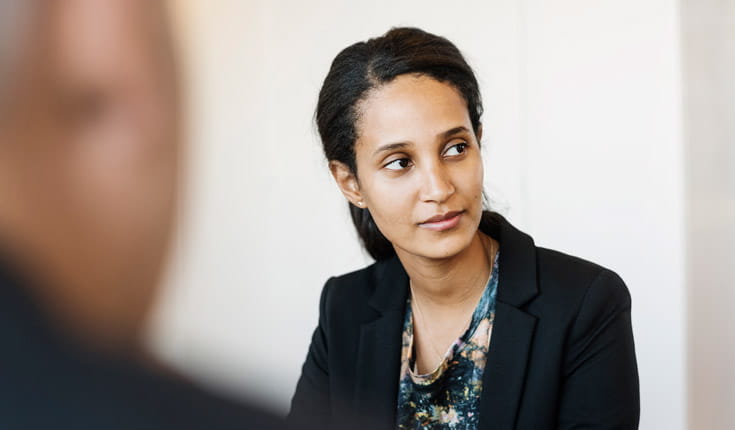 When our biggest goals seem out of reach or abstract, it is helpful to consider the practical, real-world tools that can help us reach them.
Particularly if your aspirations are centered in the world of business,a graduate business degree is a popular vehicle—but what paths can attending business school take you down?
Following are five (of the many) things you can do with a graduate business degree.
1. Travel the world
There are hundreds of business schools around the world, offering thousands of business programs between them. If there's a country you're curious about visiting, there's almost certainly a graduate business program that can take you there, and many programs have international immersions as a key part of their curricula.
Not to mention the international opportunities there are after you graduate from a graduate business degree. According to the Graduate Management Admission Council's™ (GMAC™) 2019 Corporate Recruiters Survey report, 42 percent of employers surveyed hired international business school talent in 2018, showing that your business degree could help you see the world during your career.
2. Start your own business
Like traveling the world, starting up a business is a bucket list item for a lot of people. Many graduate business degrees will include at least one module on entrepreneurship, and lots of business schools even have their own start-up labs, incubators, or accelerators to help student ventures succeed.
If you see yourself as CEO material, a graduate business degree is the perfect time to stock up on the knowledge you need, and maybe even get the ball rolling on your dream venture.
3. Help other people
From local businesses to communities in other countries, lots of MBA programs incorporate social impact projects into their curricula. For instance, in order to give their students real-life consulting experience, some schools place them on projects in local communities.
And that's just the school-run initiatives—at business school, you're also likely to meet other students who are passionate about making a difference through their careers, whether by pushing to improve the environmental impact of big business, or by creating their own social impact start-up. You could be one of the people leading this change!
4. Upgrade your salary
Particularly for MBA programs, the return on investment for a top program can be sky-high. Graduates from top programs often double their previous salaries upon graduation, and receive significant signing bonuses thanks to the skills they gained at business school.
In fact, GMAC's 2019 Corporate Recruiters Survey report also found that the median starting salary for MBAs at US companies was more than double that of new hires with bachelor's degrees.
5. Save the planet
Finally—and perhaps most importantly—a business degree can teach you the skills you need to be an effective instrument for environmental change.You can learn to change a big business from within, maybe getting placed on an MBA internship implementing sustainability initiatives at a big company like Nestle or Coca Cola. Or you could learn how to grow a green business from the ground up—either as a start-up CEO, or another executive leader whose key job is business development.
Whatever route you take, business schools and their experts are a great launchpad for a sustainable career. These are just five of the things you can do with a graduate business degree, but really, the options are endless! Where will business school take you?
Learn more about the skills and benefits that come from getting your MBA below.