Five Questions to Drive Your Decision
Five Questions to Drive Your Decision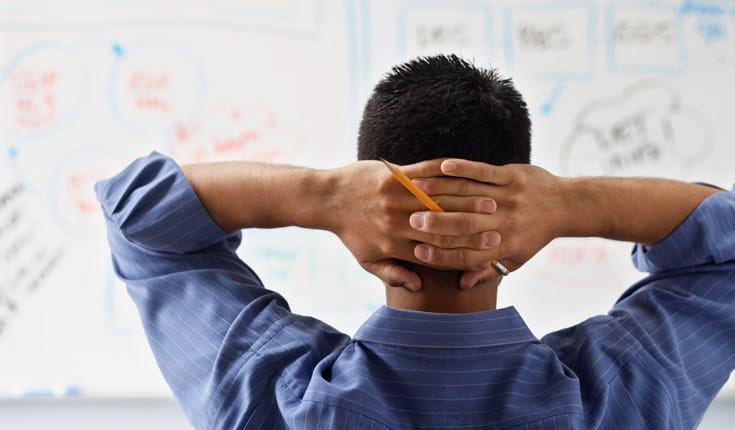 Business schools look for candidates who understand their strengths and goals.
Business school is an invaluable tool for developing leadership skills, business knowledge, and a network of peers you can use to grow your career. Whether you're looking to change or advance your career, a graduate business education can open new doors and increase your earning potential. Given the investment of time and money a business degree requires, it's important to understand the value of a graduate management education and how it can impact your goals. With an MBA or other graduate business degree, you'll not only gain a competitive advantage in the job market, but you'll be able to command a higher salary and enjoy new and challenging opportunities. You've worked hard to get where you are – discover why you should take the next step.
Before filling out business school applications, it is a good idea to first think about why you are considering business school. Ask yourself the following questions:
1. Why am I pursuing a graduate business degree?
Be honest about why you are pursuing a graduate degree, what your goals are, what you are passionate about, and why you are interested in their school and program.
2. What are my abilities and goals?
Make sure that your career goals are based on an accurate assessment of your experience and skills and that your credentials align with the admissions requirements of the schools to which you apply.
3. How will I contribute to a program?
Student interaction is an important part of a graduate program education, so explain how you'll contribute to the learning community.
4. What kind of school culture is best for me?
Visit campuses and talk with former and current students to learn more about a school's culture. When choosing a school, think about lifestyle, diversity, learning style, and related factors that may determine the best match for you.
5. Do I have enough work experience?
Find out the expectations of employers and admissions committees in terms of prior work experience. If you don't have enough to benefit fully from business school, it might be best to continue working, further define your goals, and apply later.