Bashful Bosses Have What it Takes to Forge Successful Deals
Bashful Bosses Have What it Takes to Forge Successful Deals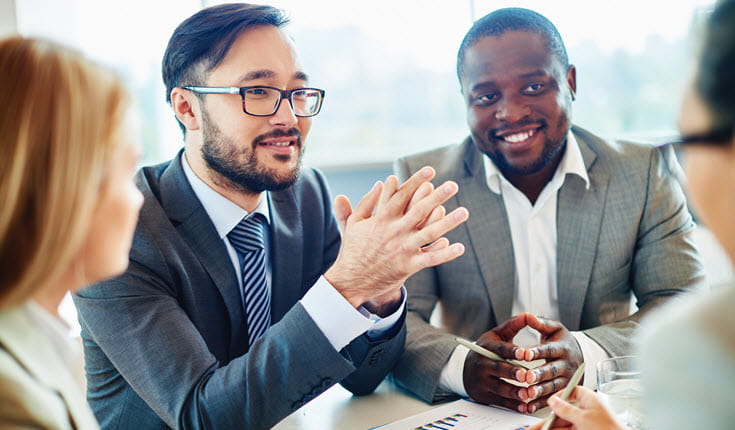 Last year, when I interviewed Jean-Dominique Senard, then months away from stepping down as chief executive of Michelin, he offered this career advice: "If you plan it too much, you can be absolutely sure you will get it wrong... Just go your own way and providence will make sure you will be in the right place."
Providence has a job on its hands. Far from taking it easy, the softly spoken Mr. Senard has since become chairman of Renault, following Carlos Ghosn's arrest and incarceration in Tokyo, and launched an ambitious project with John Elkann, Fiat Chrysler Automobiles' chairman, to combine the two car makers.
Observers are already attributing the fact Fiat and Renault have got this far to the pragmatism and low profile of the two chairmen. Under Mr. Ghosn and Sergio Marchionne, Fiat's ruthless chief executive until his death last year, a Renault-Fiat deal would have been "harder to engineer", one said.
It is more complicated than that, naturally. Mr. Senard and Mr. Elkann are less colorful than the larger-than-life Mr. Ghosn and the hard-charging Marchionne, but both are comfortable and accomplished public performers. The importance of chemistry between individual deal-makers is often overstated, and while Marchionne was convinced of the need to consolidate, Mr. Ghosn was apparently not so keen on a deal.
Yet the story so far sheds light on the negotiating strengths of a cohort of lower profile bosses who would perhaps prefer to operate, rather successfully, from the shadows.
Susan Cain, author of the 2012 bestseller Quiet, about the "power of introverts", found a number of these leaders at the pinnacle of corporate America, from the late Brenda Barnes, then boss of Sara Lee, to Charles Schwab, eponymous founder of the personal finance group. But high-flying extroverts continue to garner most of the headlines. One 2009 study suggested the proportion of extroverts rises with seniority, reaching 60 percent among top-level executives. At their worst, they run many deal-making risks, including the winner's curse, which lumbers hasty, assertive bidders with an inflated bill if they allow their ego to take over in a competitive auction.
For the opposite reason, the lower profile style of a Senard or an Elkann may turn out to be more useful in any drawn-out Renault-Fiat negotiation.
Both the car company chairs have won praise for their listening skills. That is a valuable capacity in lengthy merger talks, says Karl Moore of McGill University, who has studied 350 senior executives for a forthcoming book on extroverts and introverts. By contrast, "an extrovert is more apt to jump in", to potentially damaging effect.
In-depth analysis—which an extroverted leader may shortcut or shun altogether—is a further strength of introverts, as is their indifference to being the center of attention.
This was never a trait assigned to Mr. Ghosn. The former Renault chairman's 2014 Louis XIV-themed Versailles banquet in honor of the Renault-Nissan alliance—coincidentally held on his 60th birthday—is exactly the kind of shindig from which an introvert would flee in search of a quiet corner and good book.
Much as people tired of leaders' ego trips may wish to put bashful bosses on to a pedestal, though, you can have too much of a good thing.
Take any introverted trait to the extreme and it becomes a liability: a reluctance to intervene when only rapid action will save the day; a slide into "analysis-paralysis"; a withdrawal from a key round of talks at a crucial moment. A newly published review of existing research finds extroverts can be more motivated, more positive, more socially adept and therefore perform better at work. Professor Moore finds 40 percent of senior executives are introverts, 40 percent extroverts. The rest are genuine "ambiverts", exhibiting a roughly equal mixture of both traits.
If Mr. Senard and Mr. Elkann are to prosecute their plan successfully, they need to aim for ambiversion. They should certainly assemble a team diverse enough to accommodate the whole spectrum of personality traits. They should toggle extroverts into the talks when necessary and take "introvert breaks" to recharge their own batteries for aspects of the role that come less naturally to them.
The two men face a further hurdle if they reach their goal. The plan sees Mr. Elkann as chairman of the group and Mr. Senard as chief executive. Putting two introverted leaders—even highly able ones—in charge of this most politically sensitive of European cross-border mergers is not ideal. If Mr. Senard eventually decides to step aside, Mr. Elkann should probably choose from among the many extroverts who will, characteristically, be lining up to replace him.
---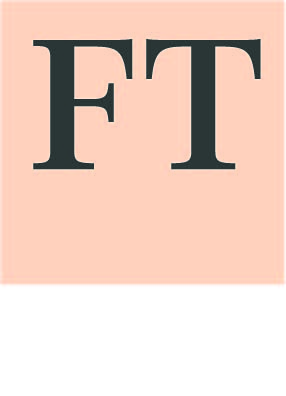 This article was originally published on Financial Times.