Business Schools Shift to a More Sustainable Future
Business Schools Shift to a More Sustainable Future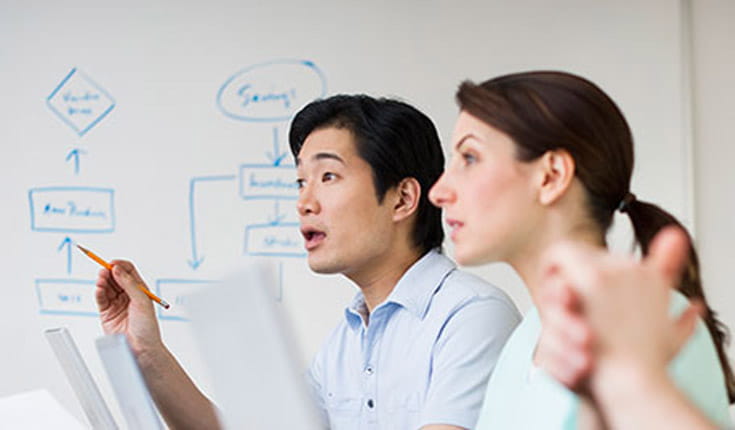 In a kitchen at the Rotterdam School of Management, a dozen students are huddled around a stove, learning to cook imaginative vegetarian meals. They use produce from local organic farms as a way to reduce their consumption of wasteful takeaways.
This is the school's Sustainability Hub, where Eva Rood, director of its "Positive Change Initiative", says her mission is "to make thinking about the Sustainable Development Goals mainstream." She is referring to the 17 global priorities for 2030 agreed by the United Nations in 2015. The SDGs include education, the environment and reduced inequality. "They should be in every aspect of the school," Ms Rood says.
Candidates for Rotterdam's MBA programme now have to answer the question, "how will I be a force for positive change?" Those who are accepted then make public on social media their "I will" statements on how they will achieve those aspirations.
Business education is starting to diversify beyond teaching traditional skills and profit maximisation. There is, instead, greater focus on social purpose, including sustainability and improved ethics and governance practices. The Financial Times plans to identify and showcase some of the best initiatives to help promote wider debate on responsible business education.
Professor Colin Mayer at the Saïd Business School at Oxford university, and chair of a British Academy commission on the future of the corporation, is exploring the importance of sustainable finance and the need for non-financial metrics of business performance which better reflect the full costs, benefits and impact of corporate activity.
"We need to fundamentally restructure programmes," he says, calling for a business school transformation as fundamental as the advent of scientific research in business schools in the late 1950s. He wants the creation of data sets and benchmarks to help support broader assessments of corporate impact and performance.
Professor Bill Glick at Rice University, a founding member of the Responsible Research in Business & Management network, reflects a broader debate by academics that funding and focus in business schools should shift towards more relevant research with broader application in companies. "Research is a $4bn annual global expense that is underperforming terribly," he says. "A lot of people are aware that the system needs reflection."
He says research in recent decades has placed too much priority on overly-academic publications in prestigious journals read by too few people, with scant impact or relevance. Much attention in rankings and for promotions is linked to journals with a highly specialist focus, which neglect issues such as sustainability and interdisciplinary work with wider resonance.
Another big shift in the sector is that a significant minority of business school graduates now seek careers outside the private sector. A survey earlier this year on career aspirations of MBA students from around the world by the Graduate Management Admission Council, which runs the GMAT business schools' admissions test, showed 12 percent sought jobs in government or the non-profit sector after graduating—rising as high as 18 percent among African students.
Many more are interested in creating social enterprises or working on sustainability within business. That is reflected in the growth of organisations like Net Impact, a global network of students and young professionals: 96 percent of members it surveyed last year gave priority to learning about social and environmental issues, but just 55 percent said they were completely or very satisfied with the courses on offer.
Governments and international organisations have also raised pressure for schools to place a greater focus on wider sustainability and governance goals, with initiatives such as the UN Global Compact's Principles for Responsible Management Education by which business schools pledge to promote teaching and research stressing "sustainable social, environmental and economic value"—and report on progress.
The Netherlands has long been sensitive to environmental issues, something reflected in the forward-looking attitudes of business schools like Rotterdam and Amsterdam, as well as companies such as Unilever and Philips.
Businesses elsewhere are now showing greater interest in social purpose. A statement last month by the Business Roundtable, the association of US chief executives, said shareholders' interests should be balanced by those of other "stakeholders": customers, workers, suppliers and communities.
Leading business education accreditation bodies are also championing change. The European Foundation for Management Development, for example, stresses in its Business School Impact System the need for "ethics, responsibility and sustainability" as "an integral part of the school's values and strategy".
Coming up with meaningful, consistent, comparable and measurable initiatives by business schools is not simple. Offering courses, whether as electives or core offerings, does not guarantee that students will be transformed or able to resist wider pressures after finishing their studies.
Deans face tensions in balancing social purpose against the demand from students and employers alike for "harder" traditional skills including finance and accounting, and to ensure that graduates can find employment and pay off high tuition costs.
But Geo Corneby, an MBA student from the Philippines studying at Rotterdam School of Management, says the trend towards a focus on "doing good" and having a social impact rather than simply making money will prove difficult to ignore. "More and more young people care about what they consume and how to make progress to avert a climate crisis," she says. "Lots want to use their careers and skills to solve social and environmental problems."
---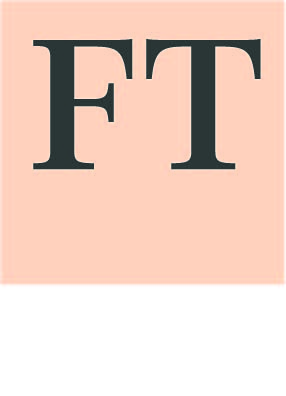 This article was originally published on Financial Times.