Where in the World Can I Get My MBA?
Where in the World Can I Get My MBA?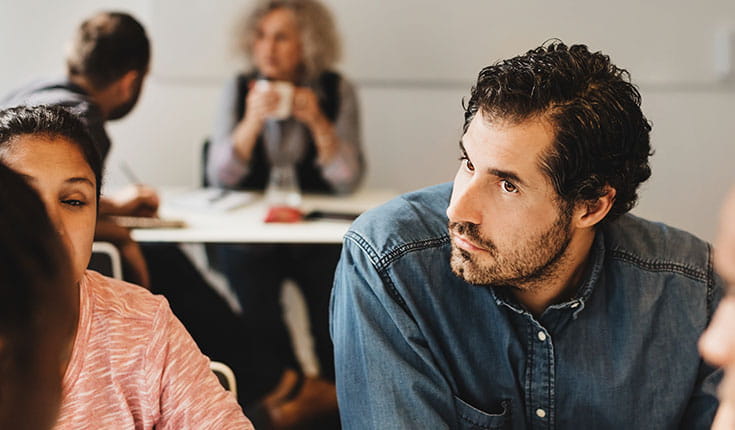 What countries should you consider adding to your list of top MBA destinations?
While the United States continues to be the leading destination to study for your MBA, programs around the world are expanding their curriculums, faculties, and networks to reach students, like you, who are considering studying abroad.
Globally, regional shifts in demand continue to shape the market, with programs in Asia Pacific, Canada, and Europe all reporting at least a 60 percent increase in applications in 2018, according to the Graduate Management Admission Council's (GMAC) 2018 Application Trends Survey.
As global demand continues to increase, so do the opportunities to pursue an MBA in other parts of the world. Where should you consider adding to your list of top MBA destinations?
Germany
Whether you choose to study in one of Germany's financial centers like Frankfurt, or Munich: the manufacturing hub of the South, or take in the cultural scene in Berlin, you'll find a wide array of MBA programs available across the country.
In recent years a growing number of Fortune Global 500 companies have opened their doors in Germany, bringing a wealth of opportunities in manufacturing, technology, and finance and making the nation an attractive MBA destination. With all this development, it's no surprise Germany has developed the largest social market economy in Europe and the fourth largest GDP in the world.
Another important consideration is the German culture, which values education. In fact, undergraduate studies are free in Germany to anyone in the world. While master's and MBA programs aren't free, costs tend to be comparable and, in many cases, less than other European nations. The German government also grants thousands of scholarships each year and many are made available to international students.
India
With the help of strong connections among many US business schools and programs, India's economic and academic landscape have evolved to become a promising market for business management education.
In fact, 13 business schools have partnered with GMAC on the Study in India Initiative, which encourages global students to explore India as a destination for graduate management education.
Not only is management education in India on the rise, so is the country itself. India is expected to become one of the world's largest free markets by 2040. Add the heavy investment in the infrastructure of its schools, a stable political outlook, and a high standard of living, and you can see why the country is quickly building its reputation as a global education hub.
Singapore
While it may be one of the smallest countries in the world by size, Singapore is rich in culture and the island nation's business-friendly practices have earned it a reputation as a global center for innovation and research.
If you see an entrepreneurial future ahead of you, you might also see yourself choosing an MBA program in Singapore. With a vibrant, eclectic lifestyle and a rich history, Singapore offers abundant opportunities to earn your MBA, launch your start up, and thrive in this growing region.
So, if you're asking the question, "Where should I get my MBA?" don't limit your search to schools near home. Explore the thousands of global programs, each offering unique curricula, a diverse local and cultural experience, and the strong business foundation that will make you stand out today and throughout your career.
Think you're ready to take the next step? Check out these 10 tips for successful international study.