Advantage India: A Leading Study Destination
Advantage India: A Leading Study Destination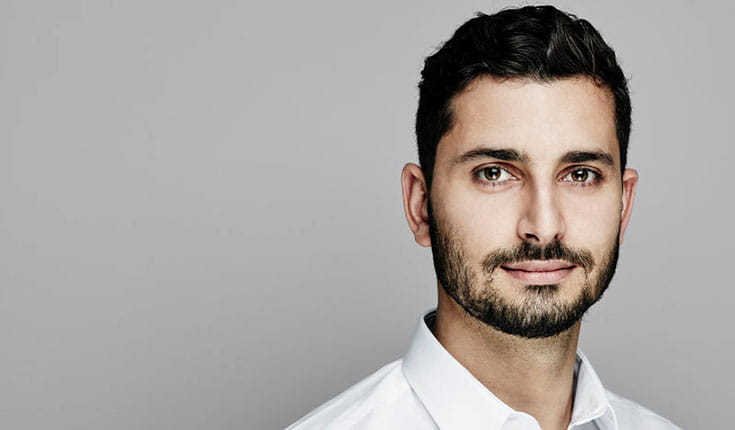 Why Study in India?
Study in India is a collaborative effort undertaken by the Graduate Management Admission Council (GMAC) and 14 prominent Indian business schools. Maintaining the vision of the Make in India initiative, the Study in India program aims at attracting the best talent worldwide to come and pursue top-tier graduate management education in India and contribute to the tremendous growth the country is experiencing. All students interested in exploring relevant study opportunities in India can link up with partnering business schools by filling up a form on mba.com/studyinindia. The website also gives detailed information regarding the business programs on offer at each school as well as living and working in India.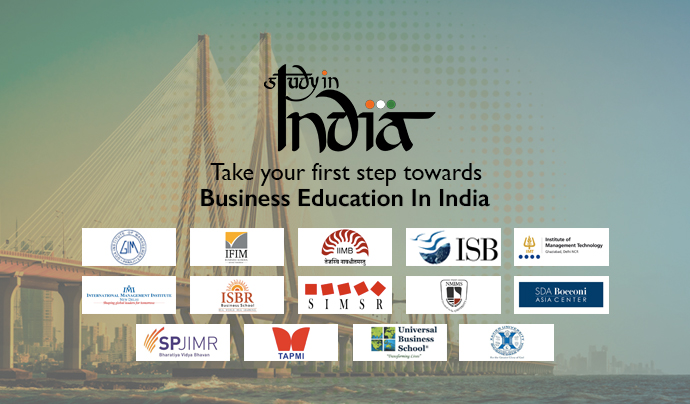 Our partner B-schools for this year include – Goa Institute of Management, IFIM Business School, Indian Institute of Management, Indian School of Business, Institute of Management Technology, International Management Institute, ISBR Business School, K. J. Somaiya Institute of Management Studies and Research, NMIMS, SDA Bocconi Asia Center, SPJIMR, TAPMI, Universal Business School and Xavier Institute of Management.
With around 40,000 colleges and 800 universities, India is home to one of the largest higher education systems in the world and continues to rise in prominence on the world stage. Building on its reputation as an ancient hub of knowledge and scholarship, and backed by strong fundamentals in science and technology coupled with increasing global integration, India has been consistently represented in the upper echelons of the global education network. With regards to management education, Indian business schools have enjoyed a great reputation worldwide and some are amongst the top ranked global schools.
The country hosts around 45,000 international students currently with the government aiming to attract 200,000 more over the next 5 years through a series of initiatives. Among the many advantages of pursuing education in India are the significantly lower fees for the same world-class education as compared to other foreign destinations, ease of obtaining study and work visa, and the reasonable cost of living. Apart from academics, living in India is an incredible learning experience in itself. The country offers a perfect blend of cultural heritage and cosmopolitan environment – from the soaring Himalayas to the high-rising skyscrapers in Mumbai. India is equally accepting of all religions and faith and poses minimal language barriers – it is the second-largest English speaking country in the world with the language being used for all official communication across the entire business spectrum.
India is catapulting towards becoming a major player in the world economic and political landscape. It is currently the sixth largest economy in the world, with projections that it will become the third largest economic nation by 2030. The Make in India initiative, launched by the Government of India in 2014, has made the country a major investment destination for foreign organizations, especially in the manufacturing sector, in addition to enhancing India's reputation as an easy place to do business in. The prolific IT services sector remains the nation's strong points while increasing internet penetration and a rapid transition towards a digital economy have led India to become a global hub for technology-driven startups. Students who choose to study in India are sure to find a wealth of opportunities at their disposal to forge a successful career in one of the most exciting economies in the world.
To attract students from all over the world and to give them an opportunity to explore MBA campus, Study in India organises a contest every year on their website. The contestants must express their reason for studying in India and the top three responses win a round trip to India to explore maximum of 3 partnering b-school campuses of their choice.
To know more about this initiative, visit mba.com/studyinindia.