GMAT Exam Gift Voucher Terms and Conditions
GMAT™ Exam Gift Voucher Terms and Conditions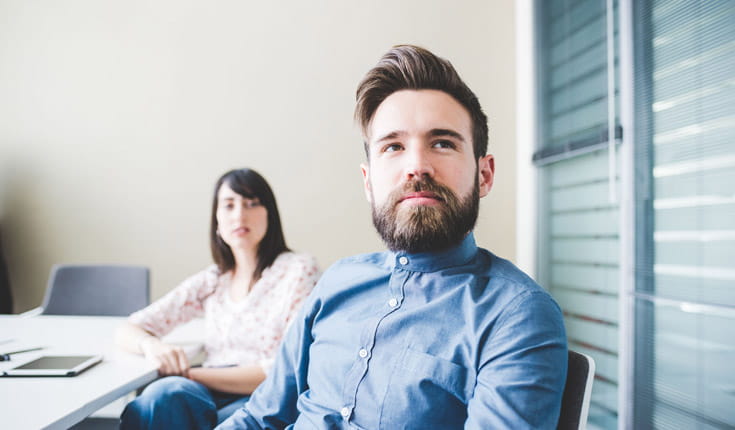 The following terms and conditions ("terms") apply to the purchase and use of a GMAT™ Exam Gift Voucher ("Voucher"). These terms are provided to you by the Graduate Management Admission Council ("GMAC") and form a binding agreement between you, as the purchaser and/or user of the Voucher(s), and GMAC. Purchasing and/or using the Voucher is deemed to be your acceptance of the terms. If you do not agree with these terms, please do not purchase or use a Voucher.
If there is any conflict between these terms and the terms of the GMAT™ Handbook, the terms of the Handbook shall apply.
The Voucher is void where prohibited by law.
Purchasing a Voucher. You may purchase a Voucher in increments of US$25, US$100, and US$250. NO RETURNS OR REFUNDS will be allowed for Vouchers except as required by law[1], and Vouchers may not be redeemed or exchanged for cash, check or credit except where required by law. GMAC reserves the right to request alternative forms of payment if a Voucher is fraudulently purchased, obtained, or used to register for the GMAT exam. Purchasing a Voucher does not guarantee a desired date and time for an appointment at the testing center. YOU WILL NOT BE OFFICIALLY REGISTERED FOR THE GMAT EXAM UNTIL YOU SCHEDULE AN APPOINTMENT.
Expiration Date. Except in instances where prohibited by law, Vouchers must be applied against an appointment that will take place within five (5) years of the date of purchase. Vouchers that are not used within five (5) years of the purchase date are invalidated, and no refunds are offered.
Transferability and Gifting of Vouchers. VOUCHERS ARE TRANSFERABLE. In addition, if you are purchasing a Voucher(s) as a gift and opt to send it via email to the gift recipient during purchase, it is your responsibility, as the purchaser, to ensure that the recipient's (i.e., user of Voucher) email address is correct.
Voucher Delivery. GMAC is not responsible for the delivery of any Voucher to an incorrect, fraudulent, invalid, or otherwise non-functional email address. GMAC (or its eCommerce Provider) will deliver Vouchers only by email.
Lost or Stolen Vouchers. GMAC is not responsible for lost, misdirected or stolen Vouchers. Vouchers will not be replaced by GMAC if lost, stolen, or destroyed.
Voucher Applicability. Vouchers are valid only for use on new appointments, and are not good for any other GMAC or GMAT product or service. Each Voucher is valid for one appointment on the date you specify when you register for the GMAT exam. Multiple Vouchers may be applied to one appointment as long as the total value of the Vouchers does not exceed the GMAT exam price. Vouchers cannot be applied to an existing appointment, or retroactively.
Using the Voucher. To use the Voucher, you must register for the GMAT exam and schedule an appointment, which can be done up to six (6) months in advance of the desired appointment date and time. To see dates and times for potential appointments and/or register for the GMAT exam, please visit mba.com. Although we will do our best to ensure that you can take the GMAT exam at your desired appointment date and time, please know that we cannot guarantee the appointment until you register for the GMAT exam, as appointments are only guaranteed during the registration process.
Rescheduling or Canceling. If you cannot take the GMAT exam at your scheduled appointment date, you may elect to reschedule or cancel, and current GMAT exam rescheduling or cancellation fees will apply. The Exam Voucher covers the exam itself and not the cost of these fees. Once all applicable rescheduling or cancellation fees have been paid, you will be reissued your original Voucher in its original amount. You may cancel or reschedule at least seven (7) calendar days prior to your appointment without having to pay the full GMAT exam price again by visiting mba.com or calling GMAT Customer Service. If you cancel or reschedule within seven (7) calendar days of your appointment, your Voucher may not be reissued or you may be required to pay the full GMAT exam price again. In any event, you will be charged a service fee if you cancel or reschedule your appointment. Upon rescheduling or canceling, except in instances where prohibited by law, Vouchers must be applied toward an appointment prior to the expiration date of the Voucher, which is five (5) years after the date of original purchase. Vouchers not used by the expiration date are invalidated, and no refunds are offered. In no event will the expiration date on any Voucher be extended or modified. If you are unsure of the Voucher(s) expiration date, please email store@mba.com. For more details on canceling or rescheduling your GMAT exam, please see the Information Bulletin. If there is any conflict between these terms and the terms of the Information Bulletin, the terms of the Information Bulletin shall apply.
Personal Data. The personal information that you provide when purchasing or using the Voucher(s) is governed by the terms of the mba.com store Privacy Policy and the Privacy Policy on mba.com.
Limitation of Liability. GMAC assumes no responsibility or liability for the following: (a) telephone or technical malfunctions that may occur; (b) any incorrect or inaccurate information; (c) problems that may result from malfunctions in any of the equipment or programming associated with or utilized in the administration of the Voucher; (d) or any technical or human error that may occur in the processing of the Voucher. If, for any reason, GMAC is unable to deliver the Voucher as promised, because of tampering, unauthorized intervention, fraud, technical failures, force majeure, or any other cause beyond the control of GMAC that may corrupt or affect the administration of the Voucher, GMAC reserves the right, in its sole discretion, to cancel any Voucher purchase.
Legal Proceedings. GMAC is headquartered in the United States, in the Commonwealth of Virginia. In the event that GMAC seeks judicial relief to protect its rights or resolve other disputes with you relating to the Voucher or a GMAT exam, it may do so in a state or federal court in Virginia. By purchasing or using a Voucher or registering to take the GMAT exam, you consent to having such a lawsuit proceed in a state or federal court located in Virginia and waive any right that you might otherwise have to object on personal jurisdiction or venue grounds. This consent and waiver applies with respect to any lawsuit that GMAC elects to file in Virginia, including, but not limited to, lawsuits that involve (i) a claimed violation of any terms, conditions, policies, or procedures applicable with respect to the Voucher or GMAT exam; or (ii) a claimed infringement of the copyrights, trademarks, or other intellectual property rights of GMAC. In the event that you elect to seek judicial relief regarding any action taken by GMAC, asknet Solutions AG, ACT, or Pearson VUE relating to the administration of the Voucher or the development, administration, or scoring of the GMAT exam or the reporting of scores for the GMAT exam, or the handling, use, or disclosure of Voucher purchaser or user, or examinee-related information, you agree to file any lawsuit against GMAC in a Virginia state or federal court with jurisdiction over the subject matter of your dispute, and the applicable Virginia court shall be the exclusive venue for resolving all such disputes. These terms and the Voucher will be governed by and construed in accordance with the laws of the Commonwealth of Virginia, excluding its conflict of laws principles. If for any reason a court of competent jurisdiction finds any provision or any portion thereof of the terms or Voucher to be unenforceable, the remainder of the Terms and/or Voucher shall remain in full force and effect.
General Terms. These terms apply to the Voucher and do not supersede any other agreements, policies or terms and conditions that you may be subject to as a result of your use of any website or the registration or administration of any test or exam. GMAC reserves the right to, at any time, with or without notice: (a) suspend or prohibit the purchase of a Voucher in any jurisdiction due to legal or other restrictions; and (b) change these terms.
Questions: Contact GMAC customer service:
Graduate Management Admission Council
11921 Freedom Drive, Suite 300
Reston, Virginia 20190 USA
Email: customercare@gmac.com
Phone: 1(866) 739-0238 (toll-free within the US and Canada) or +1(703) 668-9604
Fax: +1(703) 668-9601
---
[1] If required by law, however, unused Vouchers may be returned by the purchaser within fourteen (14) days of the date of purchase. To return the Voucher, the purchaser must contact GMAC customer service by email (customercare@gmac.com), phone (+1 866 739 0238─toll-free within the US and Canada─or +1 703 668 9604) or fax (+1 703 668 9601). After 14 days from the date of purchase, Vouchers may not be returned for any reason.