Tuition Assistance Is Available From Most B-School Programs
Tuition Assistance Is Available From Most B-School Programs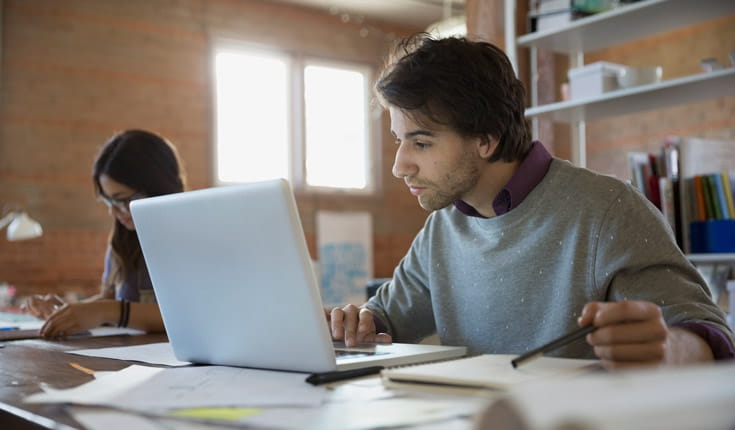 Use our interactive tool to the explore the assistance available to help invest in business school.
Are you ready to invest your time and energy in a graduate management degree, but have hesitations about the cost? You're hardly alone.
Among mba.com registrants worldwide, far and away the two greatest reservations they have about pursuing a graduate business degree are that it requires more money than available (49% of respondents) and that it requires a large financial debt (44%).1
The cost of attending business school is an investment you make in your future success. To help you make the investment, business schools around the world offer a variety of tuition assistance programs.
Tuition Assistance Varies by Program Type and Region
Defined broadly, tuition assistance programs include any kind of initiative undertaken by a graduate business school to help students cover the cost of tuition. Some kinds of tuition assistance have a work requirement (e.g., assistantships and on-campus work study), while others are awarded on the basis of merit or need and have no work requirement, such as scholarships.
In a recent GMAC survey of graduate business schools worldwide, 601 graduate business programs provided data about the types of tuition assistance they make available to incoming students.2
Using this interactive tool, you can explore and compare findings by program type and world region and learn what types of tuition aid are typically offered by different programs.
For example, using the tool you'll discover that among the 92 US-based full-time two-year MBA programs that participated in the survey, 94 percent offer merit scholarships, 55 percent offer assistantships, and 41 percent offer fellowships.3
Consider Tuition Assistance in Your Decision Making
Armed with this information, you can begin planning how you'll pay for school and make sure you're exploring all your options as you do your research. For each school you're interested in, determine what forms of tuition assistance are available, what you need to do to qualify, and determine whether the responsibilities required fit into your larger business school plan.
Keep in mind that tuition assistance programs typically cover only a part of your costs, meaning you'll still need to account for your remaining tuition balance. Is it worth it? An excellent group of people to ask are b-school alumni, who once faced the same choices you do.
Alumni Say Their Investment in B-School Degree Pays Off
The vast majority of b-school alumni report their decision to go to business school was a good one. Of more than 12,000 alumni surveyed last year, ranging in graduation year from 1959 to 2014, 90 percent rated their graduate management education as good to outstanding at increasing their earnings power.4
So while the price of tuition may give you pause today, in 5, 10, or 20 years from now, you'll likely have made up the cost of your initial investment with considerable interest.
But the payoff isn't limited to the financial. In the same survey, more than 8 in 10 alumni rated their degree as good to outstanding at improving their job satisfaction (84%), offering opportunities for quicker career advancement (85%), and preparing them for leadership positions (91%).5
1 GMAC (2015). mba.com Prospective Students Survey Report.
2 GMAC (2015). Application Trends Survey Report.
3 GMAC (2015). Application Trends Survey Report.
4 GMAC (2015). Alumni Perspectives Survey Report.
5 Ibid.