Not Sure Where to Start With Your GMAT™ test prep? Our Experts Are Here to Help!
Not Sure Where to Start With Your GMAT™ Test Prep? Our Experts Are Here to Help!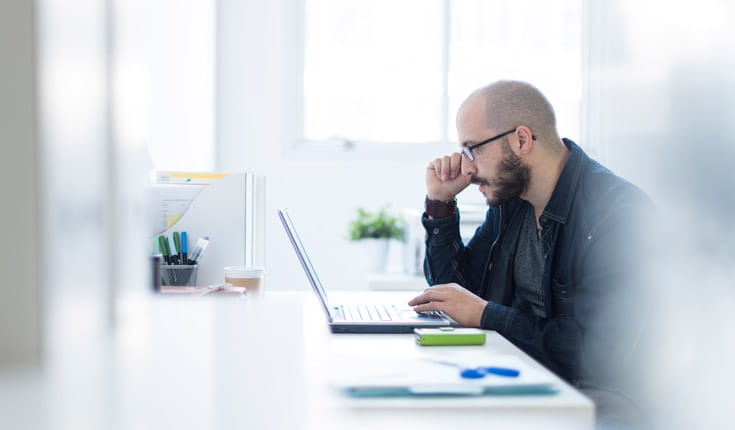 This month, we're answering some of your top questions about preparing for the GMAT™ exam.
"I can't seem to make any headway on my GMAT™ exam prep and it's starting to overwhelm me. What should I focus on?"
Does this sound like you? Whether you're in school, working full time, or somewhere in between, you're likely juggling a lengthy to-do list. Finding the right balance between your life and your test prep can be challenging.
We spoke with Pamela Brown, director, product management for GMATPrep™ to learn strategies for avoiding exam prep stress and practical tips for managing your test-day anxiety.
Familiarize yourself with all parts of the exam
Brown recommends first spending some time learning about how the exam is structured. Then, begin your test prep by taking a full-length practice exam to set a benchmark. "Once you know where your strengths are and where you need work, you can make better use of the time you spend studying," says Brown. By understanding the exam format, duration, and content in each of the four sections, you'll be ahead of the curve when you begin working on your study plan.
Be honest about your schedule
Creating a realistic schedule is a critical component to prep success. Ask yourself these questions:
How much time can I commit each week to test prep?
What other priorities and commitments do I have right now?
"If you're honest with yourself about the amount of time that you have to study, then you're more likely to be able to meet your goals," comments Brown. She also recommends determining what other competing priorities you may have and creating a schedule that works with your lifestyle.
Find out why you got a question wrong
Spending time on practice problems is a key component of your exam prep, but it's what you do with the information you gain that helps set you up for success. "We see students who spend hours working on practice problems without taking the time to find out why they got a question wrong," says Brown. "Your practice is more valuable when you take the time to review each wrong answer, understand what attracted you to that answer, and most importantly, work through the process to know how to approach it the next time."
We also asked Brown about how you can alleviate some of the anxiety you may feel about the exam day. She agreed with what many students already know, "test anxiety is real."
Brown suggests that taking steps to create a real test environment can help reduce stress leading up to your exam. "If you're going to take the exam in the morning, take your practice exams in the morning." She added, "Simple things like knowing what you're going to wear, what you're going to eat, and how to get to the test center can help you feel more in control and reduce your stress level."
It's also important to take time for yourself during your test prep. Are you a runner? Make sure you set aside time to log a few miles or if you have a four-legged friend at home, take a few minutes for playtime or a quick belly rub.
Remember, everything you are doing right now to prepare for your GMAT exam is helping you get closer to realizing your goals. Find out what works for you by utilizing the wide variety of resources available, designed to fit any lifestyle, including the 8-Week Study Plan and other tools that help you make the most of your time.