Letters of Recommendation Made Easier
Letters of Recommendation Made Easier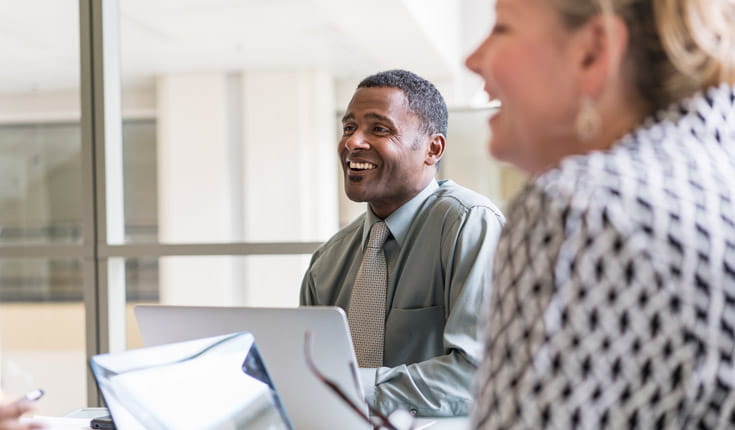 The Common Letter of Recommendation (LOR) simplifies the letter of recommendation process.
Common LOR Available for Download Now
We understand that the business school application process can be overwhelming and sometimes stressful. That's why GMAC is working with a group of leading business schools on an initiative to help reduce the burden of asking for – and submitting – letters of recommendation.
The Common Letter of Recommendation (LOR) effort is intended to save you and your recommenders valuable time by providing a single set of recommendation questions for each participating school. This allows your recommenders to use the same answers for multiple letter submissions, alleviating the workload of having to answer different questions for each school multiple times. You benefit because it makes asking for multiple recommendation letters much easier.
The Common LOR form has three sections:
Section 1: Personal Information About the Recommender

Section 2: Leadership Assessment Grid

The grid is comprised of 16 competencies and character traits that contribute to successful leadership. The competencies and character traits are grouped into five categories:
Achievement
Influence
People
Personal Qualities
Cognitive Abilities
Section 3: Recommendation Questions
Please provide a brief description of your interaction with the applicant and, if applicable, the applicant's role in your organization. (Recommended word count: 50 words)
How does the performance of the applicant compare to that of other well-qualified individuals in similar roles? (e.g., what are the applicant's principal strengths?) (Recommended word count: 500 words)
Describe the most important piece of constructive feedback you have given the applicant. Please detail the circumstances and the applicant's response. (Recommended word count: 500 words)
Is there anything else we should know? (Optional)
If you are applying to participating schools, you can download and share a template of the Common LOR with your recommenders. Your recommenders can use the completed template to copy and paste responses into the recommendation system for each participating school. Recommenders can visit this page for more information.
Common Letter of Recommendation Template (PDF)
Common Letter of Recommendation Template (Word)