The MBA Students Helping to Solve National Security Problems
The MBA Students Helping to Solve National Security Problems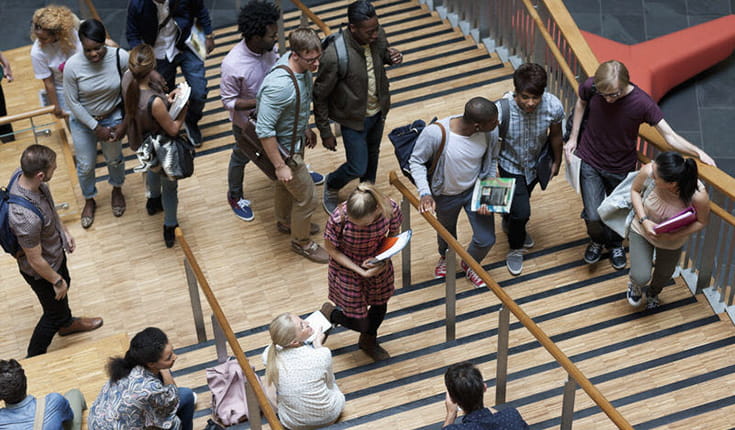 Last year, the chief medical officer of the US Navy Seals had a problem. His elite group of divers suffered from hypothermia after emerging from cold water and he did not have an easy solution.
At the same time, academics at the business school at Virginia's James Madison University were looking for a real-life strategy problem to set a group of masters students. The two groups were connected—and the students were challenged to find an answer in 10 weeks.
Their solution was an activity-tracking watch, similar to the Fitbit, which both followed the divers using GPS and provided real-time biometric data to the Navy Seals team.
The two groups were linked together by Hacking for Defense, an elective on MBA programmes across the US, which uses techniques created by Silicon Valley's start-up community to solve problems for the armed forces.
Having launched at Stanford University in 2016, the course is now run at 22 universities, with 368 teams completing it to date, making it one of the fastest-growing elective courses for business school students.
This month, King's College London and the University of Oxford announced plans to launch the course with hopes of operating it across 24 British universities over the next four years.
Hacking for Defense was co-founded by Steve Blank, an entrepreneur turned academic, lecturing at Stanford, Columbia Business School and Berkeley's Haas School of Business; and Pete Newell, a retired US army colonel who spent 32 years in the military before moving to Silicon Valley to found companies.
At the heart of the Hacking for Defense courses is Mr. Blank's Lean Startup methodology, which teaches how to get a working model of what is needed by a customer—in this case the military—quickly.
Mr. Blank had enlisted in the US Air Force during the Vietnam war, and worked as an electronics technician in Thailand. One of his motivations in developing the course was to reconnect students with the need to do something for their country. "I wanted to start some engagement with students and their government," he says, noting that few of his students would otherwise have considered careers in the military.
"I was surprised at the amount of uptake, but it shows students want to give back to their country." The course has also helped bridge the divide between the world of start-ups and the US Department of Defense, according to Mr. Newell. "There is a view in the Pentagon that Silicon Valley is anti-military," he says.
The course differs from other business school options in that class teams are dominated by students from other departments. Of the 715 people who have taken Hacking for Defense in the US, 23 percent were on computer science degrees, 19 percent were studying mechanical or electrical engineering, and 14 percent were on public policy or national security courses.
"If you want to build a diverse team, you cannot just have business school students," Mr. Newell says. Careers departments like the course because it puts students in touch with potential future employers, he adds. "Universities are under a lot of pressure to churn out more relevant job seekers."
King's College London is an appropriate venue to launch the course in the UK because of its long association with training for the British military.
The Duke of Wellington chaired the public meeting which launched the university in 1828 and it teaches more than 1,000 military personnel each year through executive education courses and masters degree programmes.
"We are always looking to improve the student experience and offer them different things in the classroom," Wyn Bowen, head of the School of Security Studies, says.
The element of public service being provided by Hacking for Defense students was particularly attractive to the governing board at King's, Mr. Bowen adds. "We see an educational value, but we also see the practical relevance."
For his Hacking for Defense project, Christian Caruso, a business administration degree student at James Madison University, worked with US Air Force commanders to cut the bureaucracy attached to flying missions. The need to fill in paperwork is one of the main reasons given by USAF pilots quitting the military for civilian airline jobs.
Over a semester, he and his team of six students, nicknamed the Fast Flyers, interviewed 50 stakeholders, including pilots, senior commanders in the US Department of Defense, maintenance crews at military airports and senior executives at Lockheed Martin who worked on government contracts.
Mr. Caruso says it was one of the hardest classes he has taken, largely because he and his team had to come up with the solutions themselves rather than just learning from professors and study books.
"To be honest, I struggled with it at the start," Mr. Caruso says. "Everything I had been taught on a student curriculum no longer applied. I couldn't just take notes."
While the military heads eventually rejected the Fast Flyers' idea of digitising flight reports so pilots could complete them on tablet devices rather than with pen and paper, Mr. Caruso says the experience allowed him to realise that he did not have to join a new venture to pursue his dream of working in a start-up environment: he could also work on new projects within a large organisation, such as a government department.
"Working in fast-paced start-up companies is a big attraction to students on my course," Mr. Caruso says. "But now I can see how I could work in that way in a much larger company."
---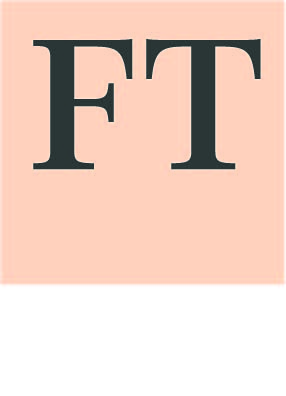 This article was originally published on Financial Times.