13 Questions to Ask Admissions Reps at B-School Events
13 Questions to Ask Admissions Reps at B-School Events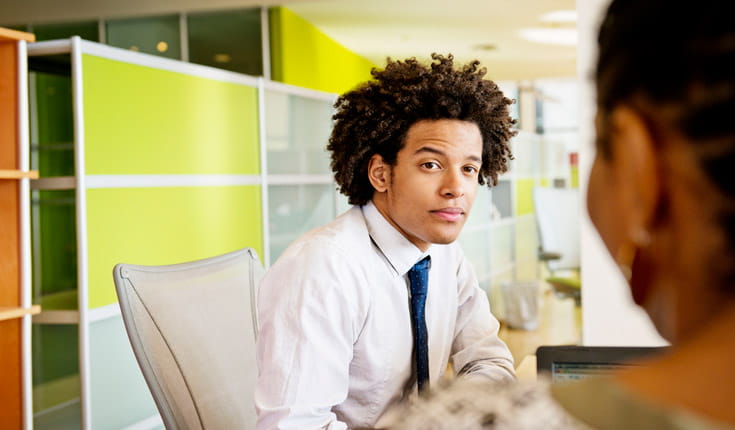 Attending business school events is one of the most efficient and effective ways to get answers to your most pressing questions.
While you can find a lot of information online, if you want to move beyond the logistics of class size, deadlines and admission rates, you need to meet in-person with school admissions representatives. This will give you the opportunity to unlock exclusive information and make valuable contacts, which will help you determine if a school and its programs are right for you.
Ask strategic, smart questions
It's important to ask questions that leave a lasting and positive impression and demonstrate to admissions reps that you've done your homework. Before meeting face-to-face with a b-school, research answers to common inquiries, so you can focus on the most valuable questions during your face-to-face time.
By asking the right questions, you can have discussions with schools that you might not otherwise get the opportunity to have. After sharing information about who you are, what you're looking for, and where you want to go, spark deeper conversations by asking these 13 questions:
Considering my career goals, what would you say are your program's biggest advantages for me as a candidate?
What is the competitive advantage of your program?
What sets your campus culture apart from others?
How often do students interact with professors outside of the classroom?
Are you anticipating any major changes to your program?
What new specializations or classes are under development?
How can I address X weakness in my application?
Based on what you've learned about me, do you think I am a good fit for your program?
Can you provide an example of a student at your school with a background similar to mine who successfully transitioned into X industry or currently has a career in X industry?
Who are the two most successful recent alumni from your program, and where are they working?
How else can I connect with students, faculty and alumni to learn more?
What's one thing you'd change about your school or program?
What's the one thing I haven't asked you about that you wish I knew about your program?
Find a b-school event near you
Business school events are a great way to speak directly with admissions officers to learn more about their admissions process, culture and alumni. By preparing smart, well-researched questions, you can get the most out of your meeting, make a strong and lasting first impression, and unlock insights that will help you determine which schools and programs are right for you. To find an in-person business school event near you, check out our handy event search tool today!
My Schools and Story Guide
Get expert advice to evaluate and determine your best fit business school.